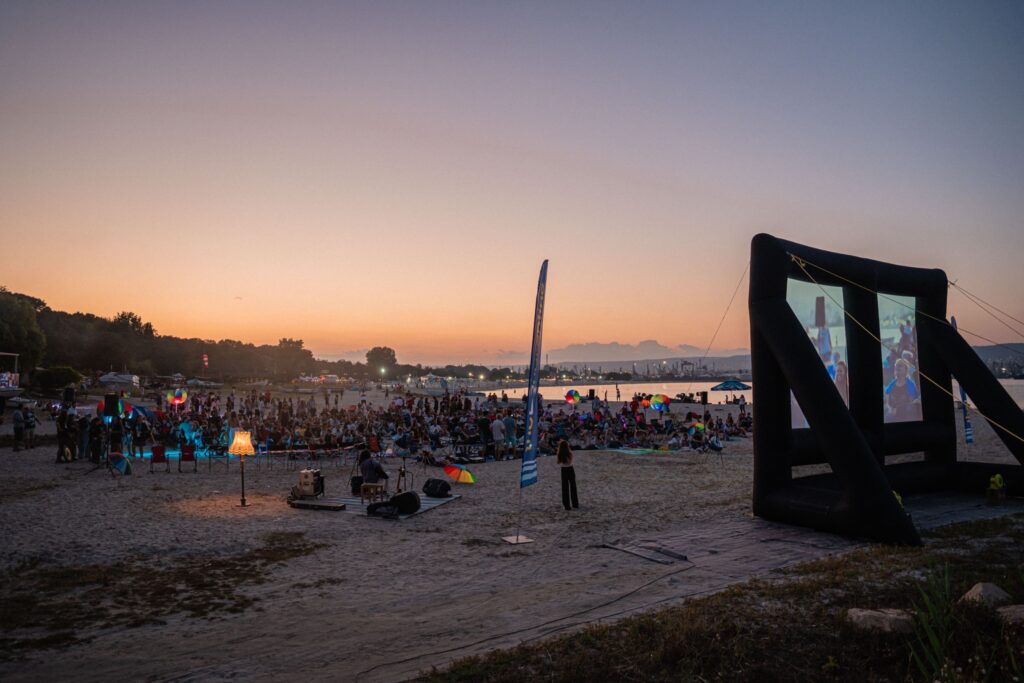 SCREENING OF SHORT FILMS at FINIKOUDES BEACH in LARNACA, with the support of LARNACA MUNICIPALITY.
A collaboration between the (IMF) of the EUROPEAN UNIVERSITY CYPRUS and "The Quarantine" festival, of Varna Bulgaria
The International Motion Festival (IMF) Cyprus, of the Department of Arts of the European
University Cyprus, in collaboration with "The Quarantine", the Varna International Short Film
Festival, announces that a selection of the award winning films that were screened at the 2022
festival, will be showcased on Friday, 12 May, starting at 20.30, at Finikoudes in Larnaca.
"The Quarantine" is an international short film festival that endeavours to spread the word about
new and emerging filmmakers. It aims to reach new audiences, short film lovers and professional
circles of filmmakers. It takes place every summer on the "Quarantine" beach, of a fishing village,
Varna, Bulgaria.
For the past eight years the festival has been a venue for artistic performances and cultural
exchanges. It brings together people from many different cultures, ethnicities, and religions. The
festival supports and promotes the artistic creation of film makers from all over the world. It hosts
every year short film and other creators from Greece, Italy, Spain, Mexico, Hong Kong, and others.
International Motion Festival IMF, Cyprus
The International Motion Festival of the European University, within the framework of international
networking, has been collaborating with other festivals, in the form of 'festival within a festival'. It
has worked together, amongst others with: ShortShorts 2012 Japan, CologneOFF 2013 Germany, Offf Festival Barcelona Spain, SSFF & ASIA, and of course with The Quarantine Film Festival Varna
Bulgaria. IMF films have been showcased at special events in Iasi, Cluj, Krakow, and Miami.
IMF has been collaborating with The Quarantine Festival since 2018, and this year is the first time
that the festival will have its 2022 edition screened in Cyprus.
Admission is FREE, as the organisers wish to bring to the people of Larnaca (and not only!) these
exceptional and very interesting films by young European and other creators.

FOR MORE INFORMATION: info@motionfestivalcyprus.com