Demetra Englezou – Founder and Festival Director

Demetra Englezou holds a Master's degree in Computer Animation from the National Center of Computer Animation at Bournemouth University 2001 and a B.A in Graphic Design from the University of the West of England Bristol in 2000. She has worked in Broadcasting and Satellite Companies since 2004. She has created a large number of animated short films and Motion Graphics and participated in International film festivals, exhibitions and art projects including the International Panorama of Independent Film and Video Makers (Patras), International Short Film Festival in Drama 2008, 2nd Moving Frames International Festival 2010, 2nd X-dream Art Festival 2010 and the 6th Animafest – Athens International Animated Film Festival 2011.
As a 3d Animator she has produced 3d television ads for major companies including Vodafone, Cyta, Honda, Hellenic Bank, Bank of Cyprus, Porsche, B.M.W etc. Demetra Englezou has received the first Pancyprian Award for the Logo design competition for the Office of the Cyprus Telecommunication Controller Officer OCECPR 2004. She is an instructor at the Department of Arts at the European University Cyprus. Her research interests are based on the Motion Graphics & Broadcast Design as well as 3d Computer Animation.
Nora Hadjisotiriou – Consultant


Nora Hadjisotiriou is a Marketing and PR Consultant. With her company Atlantis Productions they have organised / produced amongst others the opera production Caterina Cornaro (2004) and were the leaders of the European Culture Programme 2007 – 2013 , Triptych: Poetry – identity – Coexistence (2009 – 2010) with 6 events in 4 countries.
Stella Demetriou – Head of Web Design and Development
Ioanna Wyrazik – Submissions Administrator / Software Developer
Loulla Heracleous – Administrator / Head of Design

Loulla studied Graphic Design and Advertising at the European University Cyprus. She has been working as a professional Graphic Designer at M&M Printings LTD, and at Colourpix Digital Printing as a Graphics' Manager since February 2011.
After having acquired the required experience and confidence, as well as clientele and trust through working for various companies, having handled difficult and demanding tasks and projects, she is finally able to practice her craft as a freelance independent professional Graphic Designer now.
As such, she has the potential to start her own business in the next few years, where she will be producing lots of inspiring, modern and unique designs.
She is also passionate and always prepared to work as a volunteer on new projects within her own field of study and expertise.
Valentin Scriban Ionut – Graphic Designer
Oana Onose – Graphic Designer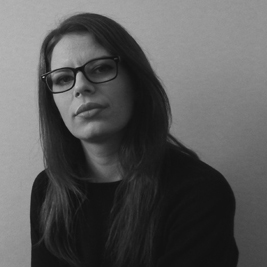 Oana is currently studying at Art and Design University of Cluj-Napoca and also preparing to finish her master degree in animation. She holds a BA degree in photography, video and image processing. As a young artist she never could settle for one field in art so she enjoys to create illustration, taking pictures and everything related to animation.
Eduard Fulop – Graphic Designer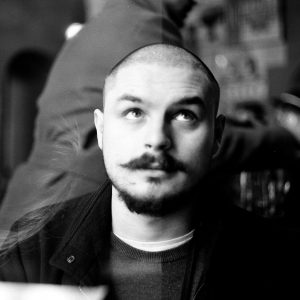 Eduard Fulop is a young emerging artist, learning at the time being at the University of Art and Design of Cluj-Napoca, at the Photography-Video and Image Processing Department of UAD, as a master's student and had finished his bachelor's degree with the "Magna Cum Laude" title. He's main works are focused on collage, graphic design, experimental animation and film photography. He took part in many national and international exhibitions.
Marios Christophorou – Sound Producer

Marios Christophorou, who is also known abroad as Christopher Breeze, is a Cypriot composer, film scorer and music producer who managed to establish a significant presence in the international music scene as an executive producer of Chill Out music and Electro House, while under the stage name of Anděl Pláč he is active as a music teacher too.
Marios the first study was the music technology and acoustic and to continue the first bachelor of music from the European University of Cyprus, where he followed a master's degree in business administration finances and a degree in leadership and Management at Harvard Business Publishing (Harvard University).
Marios also offers consulting services to the American platform. He has written the music for several documentaries including for the BBC. As a sample packs producer – composer he created the trilogy Cinematic Feature Sounds and Choose your Own Harmony series which became a best seller, establishing him firmly at the top in the field.
Panayiotis Veropoulos – Motion Graphics & VFX Networking
Panayiotis is an aspiring Visual Effects artist currently working in Dwarf Animation Studios in Montpellier, France. After finishing his Bsc in Computer Science in European University he won a scholarship and went off to study 3D Animation & Visual Effects in Vancouver Film School in Canada. Specializing in Visual Effects, Panayiotis had the privilege of being taught and mentored by world known industry professionals with decades of experience in their respective films. Companies like ILM, MPC, Method Studios, EA sports and movies like Fast and Furious 7, Captain America: Civil War, Avengers: Age of Ultron are only some of the projects that his mentors have worked on.
Sophia Tsangaridou – Film Networking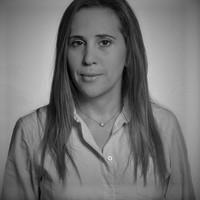 Sophia Tsangaridou, was born in Nicosia, and from her early years was dreaming of working for the new forms of storytelling, television productions. She obtained a Bsc in Communications, specialized on Radio and Television, an MA in Media Production and Management (Middlesex University), and currently being a Dprof Candidate in Digital Media/Journalism (Middlesex University).Sophia is currently an Academic, teaching media related courses, and in parallel being active in several productions and researching (movie director's researchers and media/social related researches). She is invited to teach locally and abroad seminars and workshops, on subjects related with: creating a low budget movie, from the idea to post, shooting and composition, editing and being a journalist in a multimedia era.In the past, from her early steps in the job she had the chance to work through several production positions from production assistant), to camera operator (CTO projects), editor (CTO projects), production manager (CYTA, EAC, CTO projects) and assistant director (documentary- P.I.O. under an American Director, assistant director for the Cyprus shootings for a documentary on 'George Seferis' under a Greek Director and Producer and for a short film). In the last years Sophia is mostly working as a director, producer in parallel with her involvement in Academia, and she is mostly working on television (aired on local stations) and web videos, for clients such as Municipalities, Private Companies, Sports Organizations and NGOs. Sophia is also an official member of the board of Directors' Guild of Cyprus holding the position of the Treasurer.
Marios Constantinou – Writing / Proofreading
Marios Constantinou is a BA (Hons) English graduate, with a firm knowledge in the English Language and Literature. He has worked as a freelance Proofreader and Translator for 4 years, whilst also working on his own individual creative writing projects.
He has published his poetry in Cyprus Dossier twice, At the First Step, and has worked with Lavina Peswani (textile designer, Madrid) for the past 3 years on two projects named 'Hybrid Nature' and 'New Wings'. His work alongside Ms Peswani has been exhibited during the 2015 Fashion Week.
Subject areas worked in include: Law, Finance, Music Performance, Counselling Psychology, Graphic Design, Film Production, Fine Art, Business Administration and Shipping.
Piotr Juszczak – Administrator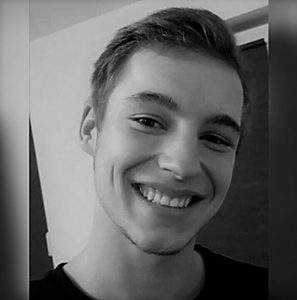 Piotr studies Tourism and Business and willingly takes part in events that will allow him to develop in this area. He is interested in personal development and willingly accepts new challenges. He graduated from the first and second degree music school in the instrumental department – trumpet, piano. He is a positive and friendly person and he enjoys work based on interpersonal relations.
Katarzyna Kos – Administrator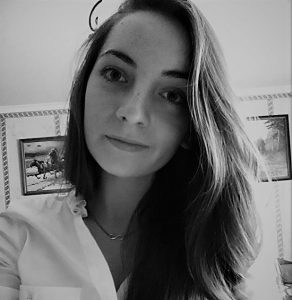 Katarzyna Kos is studying Tourism and Business at the University of Physical Education in Wroclaw. Currently, she is an Erasmus student at the European University Cyprus. She is open to new experiences, and, also, interested in world art and tourism industry. She loves to learn new things and take part in organizing all kinds of events, which closely links her with her field of study. She worked as a photographer at social events in Poland, which is also her great passion and hobby.
Christina Karydaki – Writing / Proofreading (2011 – 2017)

Christina Karydaki was born in 1986 in Mytilene, Lesvos, and moved to Cyprus when she was six. She studied at the Department of History of the Ionian University, and now works in the private sector. She began writing from a young age. Writing was never just a means of expression, but also a friendly company, always there to listen to her innermost thoughts. Her greatest dream is to someday leave her mark on this world with a story of her own.
Christina's role within the organisation is mainly proofreading and/or translating texts relevant to the company or its affiliates, and also heads the reception and ticketing office during the Festival.
Victoria Constantinou – Submissions Administrator / Chief of Volunteers (2011 – 2017)

Victoria Constantinou is a qualified professional Photographer and Graphic Designer (BA Hons Graphic Design and Advertising). Victoria has been in the Photography business for the last three years, and continues to do so, having worked at various employers, whilst also maintaining her own studio, PixArt and PhotoLab CY.
Throughout her career, she has taken on a wide range of projects including photography and video coverage at weddings, christenings, social and cultural events and private photo shoot sessions. Other miscellaneous projects include fashion shows and even teaching.
Not only that, but she also has experience as a professional Graphic Designer since 2012, the year in which she graduated from the European University Cyprus, achieving a Bachelors of Art. Since then, she has worked in a variety of disciplines alongside other professionals, in the creation of Graphics, some of which are academia, construction, PR and many more.
Chara Christodoulou – Graphic Designer (2011 – 2017)

Chara is an inspired and tasteful Junior Graphic Design.
When it comes to describing herself in relation to the art she creates, it could be said that:
She is a simple person who finds joy in the fewest and barest essentials: a minimalist, as it were – bold, responsible, clean, and an intriguingly straight-forward designer. Yet, if anyone is intimidated by a dynamic figure, they will notice that she hints at care and delicacy via the form of pastels.
Olivios Roussos – Film Editor / Director (2011 – 2017)
Olivios Roussos holds a B.A in Film studies from the Greenwich University and a diploma in Film and television studies from the New York College (Greece). He has been involved in various programmes through UNOPS and the Home of Cooperation. He worked in short films as an assistant director and sound engineer. He has produced a number of short films along the period of his studies and later. In January 2016 he completed his last short film "Sevilay".
IMF Video promo production
2019: Demetra Englezou
2017: Demetra Englezou
2015: Demetra Englezou
2013: Anthimos Xenos
2012: Antonis Zagoraios
IMF Volunteer Team
Alla Protosova
Andrea Avgousti
Andreas Yiasemis
Anthi Andreou
Argiro Panayiotou
Athina Tsiolakki
Daniella Petrou
Electra Petrou
Elena Adamou
Elena Pricop
Eleni Constantinou
Elina Antoniou
Georgiou Nicos
Greta Eracleous
Hiol Jean-Valery
Ioannou Loukas
Joanna Demetriou
Marianna Symeou
Marios Eratosthenous
Metaxia Kleanthous
Miria Milordou
Nakova Ivelina Georgieva
Nikolas Elia
Nina Karydaki
Olia Ioannou
Rafaella Nicodemou
Renee Athanasiou
Theodora Georgiadou
Thomas Andreou
Vankoo Zlatew
Vasia Andreou
Loukas Pafitis