Wednesday, 8 May 2019, 19:00-20:30
Introduced in 2015, the Award ceremony will launch the 5th IMF.
Over and above the award ceremony, includes selected screenings, art performances, key note talks and welcoming addresses.
PRESENTERS
Christina Marouchou
Actress and Radio Producer
Tryfonas Anastasiades
TV Presenter and Radio Producer
PERFORMING ARTISTS
Fouetté
In 2008 Nadejda Pantzi, as a graduate of the well known ballet academy 'Vaganova' in St.Petersburg, has established the school in Larnaca and Paralimni. For 10 years the main objective of the school has been to teach children of all ages to express their personality and develop their critical thinking through the art form of Ballet and Contemporary dance. The main goal of Fouetté by incorporating two dance spectrums is to develop and enhance the creativity, the commitment and the technique of each individual. The school also provides the opportunity to take part in national and international ballet competitions, and to undertake ballet exams of the Russian ballet system Vaganova.
Roza Maria Pantzi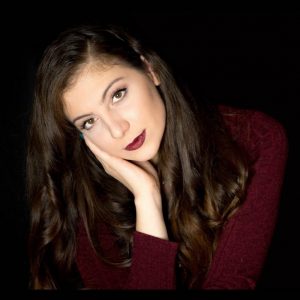 Roza Maria Pantzi is a performer, dance teacher, and a choreographer born in Cyprus in 1991. After being an athlete in Rhythmic Gymnastics for 13 years, Roza started her dance education at the University of Nicosia in 2009. Graduating in 2013 Roza started working at the ballet school Fouetté as a full time contemporary dance teacher. Whilst, teaching contemporary technique Roza choreographed for ballet competitions nationally and internationally, winning awards for her choreographies. In 2016 Roza received her Masters Degree in Dance Performance and Choreography from the University of Bedfordshire. Since then Roza has participated as a performer in contemporary dance festivals ( Platforma, Nobody Festival, Pop up Festival) and has collaborated with the local theatre of Larnaca 'Theatro Skala' from 2017 to 2018. In March (2019) Roza has choreographed and performed at the second theatre festival (Platforma Monodramatos) for the play 'Lady Lazarus', directed by Monika Meleki.
Miranda Tasou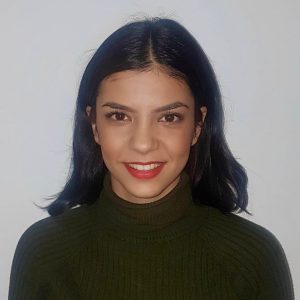 Miranda Tasou was born in 1993 in Ayia Napa. In 2013 Miranda begins her professional training at the University of Nicosia graduating in 2016 with a BA in Dance. In 2015 until 2017 Miranda worked at the ballet school Fouetté where she taught ballet and contemporary dance. While working with Fouetté in Larnaca and Paralimni, Miranda worked also in various dance schools in Nicosia. In 2017 Miranda moved to Corfu where she has undertaken training in contemporary dance by Mary Randou and Evangelia Randou. As a performer, Miranda has taken part in UniQ Dance performance in 2014, Body Prints Dance performance in 2015, IDCI Dance Performance in 2016, The legend of Oz in 2016 and State of Mind 4 at the Garage for Performing Arts Center in Corfu in 2018.
Ioannis Melekis
Singer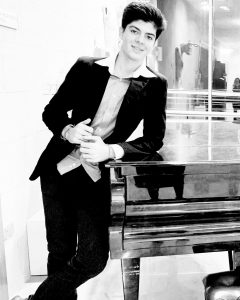 Ioannis Melekis was born on the 10th March 2002 in Nicosia. From a very young age he is involved in music, dance and drama. He participated in multiple drama productions of Theatre SKALA while in 2018 he took part in a professional musical called "Heartbeats 2" produced by Andreas Anastasiou and Loukia Lazarou. In 2015 he played a main part in a feature film called "Family Member" directed by Marinos Kartikkis.
In Addition, Ioannis had the opportunity to participate in two TV talent shows and was chosen between hundreds of contestants – In The Music School – a production by MEGA Greece with his mentor being the famous Greek composer George Theofanous and in The Musical Kids – a production by SIGMA where he was instructed by Alex Panayi, Katerina Christofidou and Efthivoulos Theoharous. As a member of the contestants of "The Musical Kids" he took part in a musical called "Amanda" which was a production of Silver Spotlight Productions. Moreover, he managed to win 3rd (2016) and 1st (2018) place in a Singing Competition called "Singing with Elena" and during July of 2018 he won the prize Grand Prix in an International Festival that took place in Bulgaria called "Friends of Bulgaria".
Musical Performances
Under the guidance of: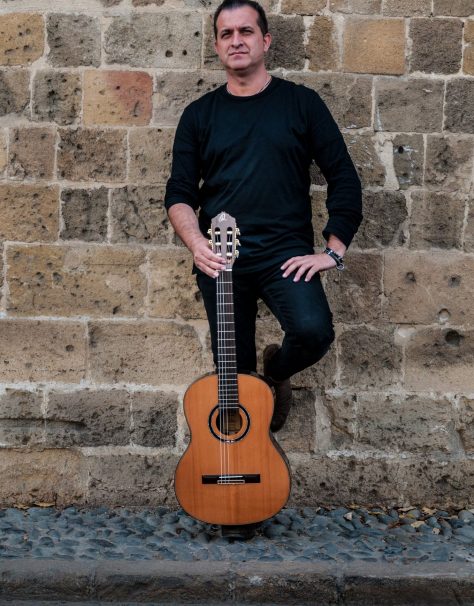 Kyriacos Hadjittofis: He was born in Famagusta Cyprus and began his musical studies at the age of eleven, on classical guitar, theory, harmony and counterpoint. During his military service he became a member of the military band, playing guitar and euphonium. In 1991 he was assigned as a guitarist at the CYBC. In January 1996, moved to the US where he continued his education at the Aaron Copland School of Music-Queens College, of the City University of New York. In 1998 becomes a member of the Golden Key National Honour Society, in 1999 gets his B.A. with honours in music and in January of 2001 gets his Masters in Composition. During his five year stay in New York, also studied jazz and Blues guitar and Bass-guitar, ear training and improvisation with and Richard Boukas and Kevin Allen at the New School Jazz Department.
In New York he cooperated with pianist Glafkos Kontemeniotis and drummer Manos Papagiannakis with whom they recorded the CD "Music of the Wings" (Anakreon), which represented Cyprus in an EU exhibition in Cannes France in January 2008. He is the president of KTH Music Research Ltd where he teaches classical and electric guitar. Kyriacos, is teaching electric bass, electric guitar , and a chamber ensemble at the European University Cyprus from January 2011. Kyriacos as of October 2017 he is sponsored and endorsed by the world renowned ORTEGA Guitars. Link: Ortega Guitars
On March 13 2018 he reunites with ex Anakreons' band member Jazz Pianist Glafkos Kontemeniotis who is based in New York and record piece "Mudang".
Adarsha Dangol
Classical Guital

My name is Adarsha Dangol. Born in Kathmandu, Nepal on January 16th 1994. I moved to Cyprus in 2014, where I completed High School from Center of Higher Studies Cyprus. I'm currently studying music in European University Cyprus.
EUCs Chamber Ensemble
Band
Pantelis Constantinou

Yuri Melikov

Mustafa Ismael
Pantelis Constantinou (Bass): He is 21 years old and student of Kyriacos Hadjittofis for 13 years now. He has a Grade 8 in Electric Bass, grade 8 Music Theory, grade 7 piano. He also plays double bass and saxophone. This year he got accepted to continue his mudic studies in Holland.
Yuri Melikov (Guitar and Voice): Yuri Melikov studies Electric Guitar at European University Cyprus. His major is Vocals. He has been at the voice of Greece, and the voice of Russia, he was one of the finalists, and has already recorded many of his own songs. He can sing both classical and jazz repertoire.
Mustafa Ismael (Drums): Mustafa was born in Egypt He came to Cyprus to study at European University Cyprus.