Javier Urosas – Keynote Speaker
Illustrated by: Oana Onose
At the age of eleven he was given his first camera as a gift. From there, and over the last 27 years, his interest in images has taken him through many of the audiovisual disciplines.
During the nineties he was immersed in the world of advertising photography and was the author of various exhibitions, most notably Arco. He was simultaneously working in general television (Channel, Telecinco) within the post-production. Meanwhile, he had a growing interest in the synthetic image (3D) and production.
In the year 2000 he founded the ARS MACHINA company with producer Miguel Marichalar, a post-production studio focused on TV branding and advertising. At this stage he worked as Technical Director at ARS MACHINA, most notably in projects such as the corporate image for CANAL +, the corporate image of INFORMATIVOS T5; the promotional video VIA DIGITAL, corporate videos for PULL AND BEAR and the corporate image of TF6.
In 2005 he moved to Murcia and after working as a freelance filmmaker he founded, together with producer Fina Martinez, "24fps Producciones", a company specializing in the production of audiovisual advertising. Here, he was working as Technical Director and Producer winning awards such as THE SUN, ART DIRECTORS CLUB OF EUROPE (ADC * E), THE GRAND CUP, FIAP, LAUS for projects like "Pastillas contra el dolor ajeno " for Doctors Without Borders. MSF https://www.youtube.com/watch?v=e4eMDXzGa3Y
In 2013, after several collaborations with production company LUNA DE ITACA, he founded the MASKELINE, A VISUAL FOUNDRY, publicity, fiction and documentary visual group with Alejandro Rius and Fina Martinez. www.maskeline.com
Some of his projects as Director and Technical Director include the following:
Documentary – La Guitarra Vuela https://vimeo.com/170268139
Fiction Series – "La Rabia" https://vimeo.com/261809776
and advertising spots for brands like VICHY, Sweets FINI, FUNDACIÓN VICENTE FERRER, OCU, MILKA, DEUSTCHE BANK, GARNIER, PLAYSTATION, IBERIA, AQUASERVICE, BANKIA, MILKA, ROYALBLISS, GOLOSINAS FINI, PLAN INTERNACIONAL.
In 2017, together with his partners at Maskeline he founded post-production studio Dø, which has made its debut with the VFX and the 3D header of the Antena 3 Series, LA CASA DE PAPEL.
www.dopostproduction.com
Opening Titles "La Casa de Papel" https://vimeo.com/215872998
Breakdown VFX "La Casa de Papel" https://vimeo.com/257148636
Art of the Title http://www.artofthetitle.com/title/la-casa-de-papel/
He has just released his next header and digital effects for MOVISTAR+, this time for the series "El Embarcadero" https://vimeo.com/312501259
In his capacity as Director and Technical Director he is currently working in the creative development of his following projects.
Fina Martinez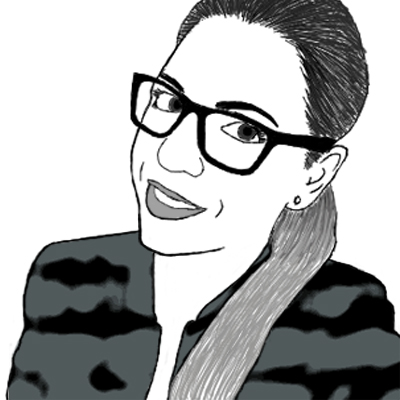 Illustrated by: Oana Onose
Since she was a child she has had clear tendencies towards creative activities. Music has been a common denominator at every stage of her life. She obtained a Diploma in Management and Public Administration in 2002 and ended up graduating in Advertising and Public Relations in 2006.
For several years she has combined tasks such as Executive Producer and Director of Production at 24FPS PRODUCCIONES, a company specializing in the production of audiovisual advertising, which she founded with Javier Urosas in Murcia, Spain in 2008.
After several awards and nominations for advertising spots, campaigns and video clips produced during her career, she has been developing fiction projects, among which "La Rabia" https://vimeo.com/261809776 stands out, a project presented at The Soap Operas and Science Fiction Series Summit in Miami in 2011.
In 2013, following the co-production of several projects with fiction production company LUNA DE ITACA and MR. CINEMA, a service management company, she establishes alongside Alejandro Rius and Javier Urosas the MASKELINE A VISUAL FOUNDRY audiovisual group in which the three brands are integrated. www.maskeline.com
Reel https://vimeo.com/185034513
In 2017, together with her Maskeline partners and producer Pablo Zorrilla, she founded the post-production studio Dø, which has made its debut with the VFX and the 3D header of the Antena 3 Series, LA CASA DE PAPEL. www.dopostproduction.com
Over the past year she has worked for brands such as PLAYSTATION, IKEA, IBERIA, AQUASERVICE, BANKIA, MILKA, ROYALBLISS, CANDY FINI, HAW-KERS, MSF, PLAN INTERNACIONAL, 1880 and REPSOL among others.
In her capacity as an Executive Producer she is currently working in the production and development of new fiction projects for Spain and Latin America, among which is the feature film "Bellezonismo", a comedy of "relative humor" by Jordi Arencón, which will be released in Mexico during the summer.
Title: TBA
Graham Elliott – Keynote Speaker
Illustrated by: Oana Onose
Graham Elliott is a Designer, Director and Producer. From an early age he wanted to be a pilot, but coming from a modest working class background in Manchester, England, the chances were remote. So he found ways to achieve his goal and earned a flying scholarship with the Royal Air Force, at age 18. Solving the 'mission impossible' outlook has driven his career ever since.
After learning to fly, he turned to his other passion, Art. Graduating from the Royal College of Art in London he was shot into the world of music video direction and moved to New York. He directed Living Colour's 'Glamour Boys' video and designed the stage set for their tour with the Rolling Stones and 3 album sleeves, which led to commissions across the world. He made some of the first motion graphics for MTV and had a stint in advertising at Saachi and Saachi.
Teaching motion graphics and music video at the School of Visual Arts, New York for more than 10 years, Graham was also a keynote speaker at the 'IMF International Motion Festival, Cyprus' in 2012, 2015 and 2017, as well as keynote at the 'Varoom Innovators' Conference in Birmingham, UK 2016. He has talked and held workshops across the world.
His feature documentary 'New York in Motion' co-produced with Roswitha Rodrigues, was featured in over a dozen film festivals Worldwide. Their latest project 'World in Motion – Visual Culture in the Making' -documentary project- was premiered at IMF Cyprus in 2017 and opened the Bangkok Design Week in January 2019, with screenings and workshops.
His illustrations have been published in the New York Times and his sketchbooks are included in 'Sketchbooks of the World's Great Graphic Designers.'
Roswitha Rodrigues – Keynote Speaker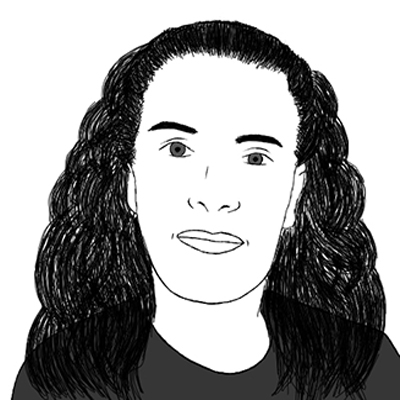 Illustrated by: Oana Onose
Roswitha Rodrigues never believed that curiosity killed the cat. On the contrary, so far she managed to channel her inquisitiveness into a career that allowed her to combine asking questions with discovering and honing creative solutions: over the last 25 years she has been responsible for concepting, branding and developing a visual language for many successful national and international companies across a wide variety of industries
and media.
In 2000 she became founding partner and Creative Director of the New York based visual branding studio Magical Monkey, and since 1997, several hours a week, students at the New York School of Visual Arts keep her on her toes while she coaches them on their journey exploring and harnessing the power of visual communication.
She joined director/producer Graham Elliott in the making of the documentary "New York in Motion" in 2011. The film explores how New York's unique microcosm of cultures influences designers and artists in the city's motion graphics industry. The success of the film – and getting to travel with it to festivals around the world – inspired their current project, "World in Motion – Visual Culture in the Making". In a new form of documentary exploration that incorporates new technology and content
distribution formats, the project investigates the differences in cultural identities around the globe and how they manifest themselves in design and communication arts. The project was introduced and subsequently premiered at the International Motion Festival in Cyprus 2015 and 2017, and most recently screened its latest "World-in-Motion-Bangkok" segment in Thailand at the opening night of the Bangkok Design Week 2019.
Roswitha's professional work has received numerous awards and she continues to share her thoughts and insights as speaker and in workshops at conferences in the US, Europe, South America and Asia.
Title: World in Motion
World in Motion/Visual Culture in the Making is a new format of documentary investigation created and co-produced by New York based director/producers Graham Elliott and Roswitha Rodrigues. Inspired by their award-winning documentary New York in Motion, the World in Motion project aims to initiate and share a discovery process focused on the cultural context of visual communication around the world, and build a foundation for deliberate engagement and mindful choices using – and coining – new vocabulary within our global and local visual culture.
Kevin D.A. Kurytnik & Carol Beecher – Keynote Speakers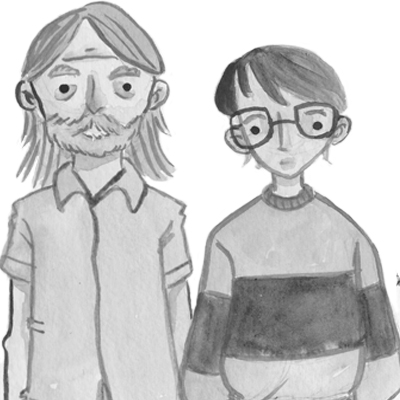 Illustrated by: Kelly-Ann Desouza
Kevin D.A. Kurytnik & Carol Beecher met as college students in Calgary, Alberta, Canada, and for the last 30 years have been passionately exploring the art and craft of animation. Their approach encompasses many influences drawn from their interests and experiences as visual artists, storytellers, filmmakers, and as rabid fans and students of all film genres. They are also actively engaged teachers, with Kevin currently Assistant Professor of Animation at the Alberta University of the Arts.
Their animation studio is called Fifteen Pound Pink Productions, because that's how much their cat weighed.
Title: Skin for Skin – Revisioning the Past with 21st Century Tools
A behind-the-scenes presentation of the story and visual development of an award winning animated short, a dark allegory of greed and spiritual reckoning during the early days of the North American fur trade, for the National Film Board of Canada by directors Carol Beecher & Kevin D.A. Kurytnik.
This lecture will chart their creative production process, using industry techniques in unusual ways to create an innovatively designed, hybrid 2D/3D art film. A discussion of the story development will detail their efforts to create a mythology around the business of the fur trade, and a film about greed and being out of balance with nature. Despite it being set in the early 19th century the film is about our relationship to the natural world now and the decisions we will have to make if we want to survive. The importance of capturing the metaphysical, spiritual, and psycho-geographic aspects of the story within the design and creation of the film will also be presented.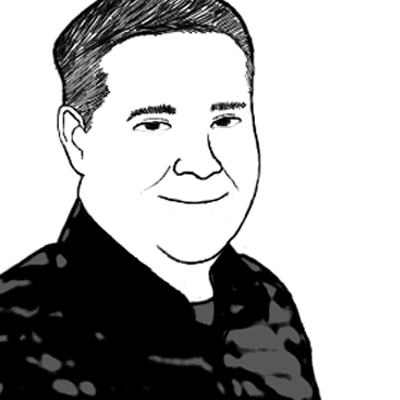 Illustrated by: Oana Onose
Alexis Chaviaras is the director of the award winning animation short Agrinoui (2015). Alexis researches scenic design in computer animation as a DProf candidate at Middlesex University London. He has taught animation at Universities in Cyprus and he made the animated short Struthio in 2011.
Title: Scenic design in computer animation films. The innovative production framework and inclusive stages of the award winning short Agrinoui.
Screening of Agrinoui and discussion with the director.
Revolutionary design processes in 3D computer animation films.
The efficient production framework of the film Agrinoui relies on polymorphic stages which enable the presence of different environments on one set.
Inclusive sets can cover the needs of multiple scenes within a manageable organisational structure.
An optimised workflow enabled a small team to make a critically acclaimed 20-minute film which has been presented at theatres globally.
Illustrated by: Oana Onose
Andrei Budescu is an artist and assistant professor in the University of Arts and Design in Cluj-Napoca, Romania.
He teaches historical photographic processes and basics of 3D animation in the Photography-Video and Image Processing Department department of UAD.
Title: Teaching the Basics of 3D Animation in a Traditional Art University
Romanian art schools have been very slowly adapting to contemporary art forms. Mainly because of a strong traditional sense and a 50 years communist background. In the Art University in Cluj-Napoca, at the Photo-Video and Image Processing Department, the mandatory 3D Animation course has been a permanent challenge since 2007.
The main focus/expectation, of the students that come into our department (around 35 students/year), is to study photography (80%). Some of them are also passionate about video (15%), but a small percent are interested in animation (5%). Despite this, starting with the second year, absolutely all the students have to take the 3D Animation class. The interest is very low and their implications are lower because they are used to other forms of art.
How do you teach 3D animation to a young future artist that has never expected to have contact with such a technical discipline and he is forced to do it whether he or she likes it or not? Each year with every new generation, the struggle of the teacher is to find new ways to get the attention and interest up to a level where the students can understand the work flow of 3D animation.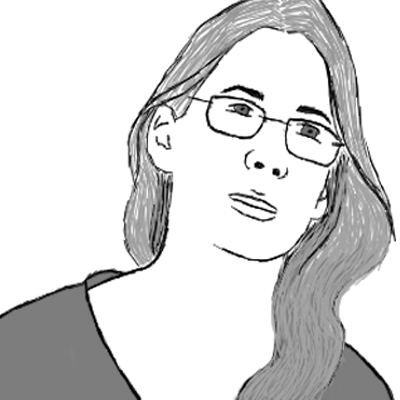 Illustrated by: Oana Onose
Edyta Mąsior is an artist and academic teacher currently working at the Faculty of Intermedia at the Jan Matejko Academy of Fine Arts in Cracow, Poland.
Edyta received an MA in Digital Arts (Postgraduate Programme Studies) from the Athens School of Fine Arts. She then received her PhD in Intermedia at the Academy of Fine Arts in Cracow, where she still works. She also holds a Master of Arts from the Faculty of Arts at the Pedagogical University of Cracow, whilst being the first student to receive the Erasmus/Socrates scholarship to study at the University of Crete. Her research addresses the media translocations in the definitions of modern art transformations.
Edyta has also received fellowships from the Alexander S. Onassis Foundation, the State Scholarships Foundation (IKY Greece), Erasmus/Socrates program, and the Polish academic scholarships.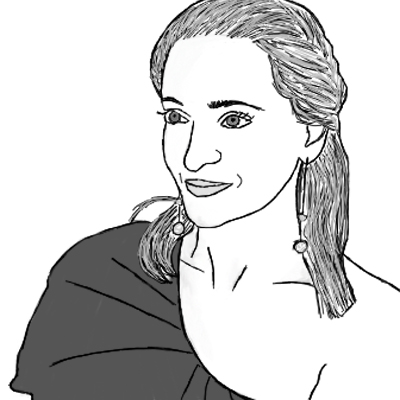 Illustrated by: Oana Onose
Maria Christoforou is a Doctoral candidate at the Nottingham Trent University, at the School of Art and Design. She holds a Master of Arts in interactive Multimedia, a Bachelor of Arts in Graphic Communication, an Associate degree in Science and a degree in secretarial and accounting studies. She studied at the University of the Arts, London School of Printing, the University of Nicosia, the University of Indianapolis and Pitman's College. She has mounted five solo exhibitions and participated in various group exhibitions and international festivals. Maria also participated in many workshops, seminars and conferences in Cyprus, UK, Germany, France and Portugal. She has gained many honorary diplomas and other awards such as Third Prize in the PlayStation Awards for the interactive movie "Elements", (London 2002). Maria co-ordinates interactive educational performances for children and adults that integrate digital art and challenge audience senses. Additionally, Maria has two book publications. She lectures in the Department of Design and Multimedia at the University of Nicosia. Maria holds a full time position since 2006.
Anna Fotiadou – Talk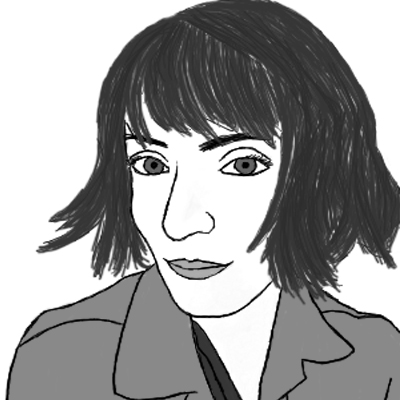 Illustrated by: Oana Onose
Anna Fotiadou is a multidisciplinary applied artist with specialisation in multimedia performance and video art. She studied Graphic Design and Fine Arts and holds a master's degree in Performance Design & Practice with a practice placement in 'post-modern multimedia performance and video art' and a specialisation on contemporary written drama and dramaturgy. She has presented her artwork in venues, exhibitions and festivals in various countries and has been distinguished for her work with awards. She collaborates in collective art, design, video and performance projects with artists from various disciplines. Her research work focuses on the subject matter of reality and its detachment by exploring conceptual frameworks within an examination of performance, digital media and placement in space.
Title: The contribution of digital technologies in contemporary theatrical and performing arts and the impact on audience perception and artistic outcome
The research presents the contribution of new technologies —virtual reality, moving image (video art, animation) and video mapping— in local contemporary theatrical and performing arts, their impact on audience perception and artistic outcome.
The subject matter is approached spherically by appraising philosophical approaches to related artistic projects, all of which engage new technologies and create new experiences. It focuses on local theatrical and performative examples that can be particularly beneficial to participants/spectators, combining conceptual significance and technological innovation.
Nowadays various theatrical and performative environments are in constant development with technology; revolution and creativity guide participants' senses in a unique journey. This positive collaboration, whose advantages provide an interconnection for the awareness of human senses, brings humanity in front of a new era of different, strange, revolutionary, amazing, and already virtual reality: ready to reconfigure senses and explore new experiences.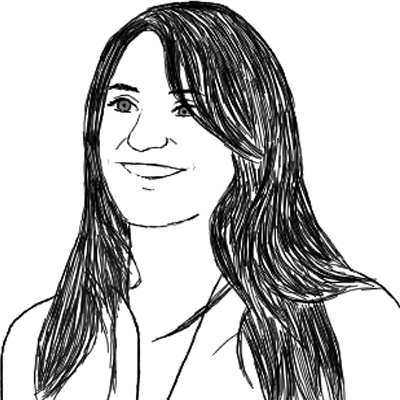 Illustrated by: Oana Onose
Creative Director – originally trained as an illustrator/print maker before studying graphic design & communications at the RCA. She's won a number of industry awards for branding, is a TEDx speaker and believes creative thinking is vital for us to solve global challenges. Now Founder & CEO of Creative Conscience a global movement set up to inspire, encourage and reward the next generation of creative thinkers to use their talents for social & environmental impact.
https://www.creativeconscience.org.uk
https://twitter.com/ccchangemakers
https://www.instagram.com/ccchangemakers/
Title: How Creative Thinking + Motion graphics can Positively Change the World
A presentation that showcases motion graphics and animation that has been created to build positive change for social and environmental impact. Promises to be a positive, inspiring and hope filled presentation.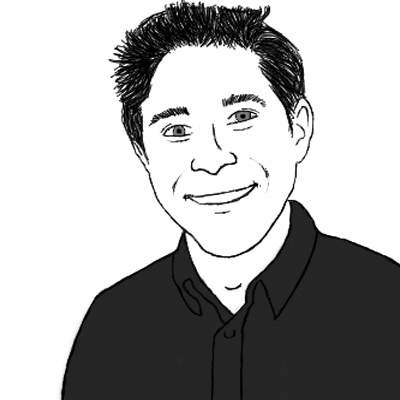 Illustrated by: Oana Onose
Jonathan Rattner is an artist that primarily produces experimental nonfiction films and videos. He holds M.F.A's in Film and Video Production and Intermedia Art from the University of Iowa, and a B.F.A. in Film and Television from Tisch School for the Arts, N.Y.U. He has exhibited work in colleges, festivals, and galleries all over the world. Currently, he holds the position of Assistant Professor of Cinema & Media Arts at Vanderbilt University in Nashville, Tennessee and is the recipient of a 2019 Individual Artist Fellowship award from the Tennessee Arts Commission.
Jonathan Johnson – Talk
Illustrated by: Oana Onose
Jonathan Johnson is a photographer and filmmaker whose work explores ideas about place, identity and nature. Autobiography plays a role in Johnson's work as he often references his mixed-race background, travel and backcountry exploration. Johnson collaborates with composers, writers, poets, designers and fellow artists in his artwork that takes the form of photographic prints, books, films, videos and teaching projects. Johnson has participated in residencies in Costa Rica, Iceland and Sweden and regularly works in Thailand. His work has been shown at film festivals and galleries in over 30 countries.
Title: Making/Observing Place: The Experimental Non-Fiction works of Jonathan Johnson and Jonathan Rattner
This presentation focuses on the time-based work and films of Jonathan Rattner and Jonathan Johnson, two experimental filmmakers whose work investigates ideas concerning place using non-fiction and observational methodologies and dynamic editing techniques. These two filmmakers argue that using observational methods (long takes, minimal use of complicated or artificial camera shots and movements) and reflexivity (adapting the shooting to actions and events as they happen, as opposed to pre-planning or scripting) is the optimal method for producing work that embraces the poetic potential of cinema. Johnson will screen and discuss recent work related to his autobiographical films about his Thai-American mixed heritage background and Rattner will screen and discuss his recent films taking place in the remote reaches of Alaska.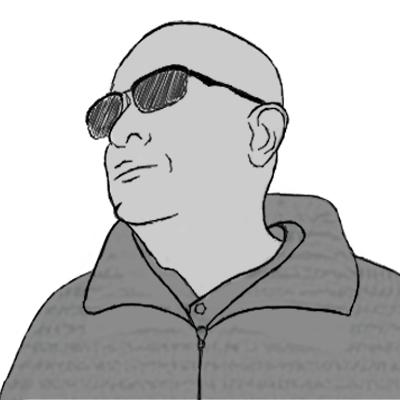 Illustrated by: Oana Onose
R. Brian Stone is an Associate Professor of Design at The Ohio State University, USA. His award-winning work and teachings are centered in the areas of motion design, interaction design, information visualization, and user experience.
Professor Stone is co-organizer of the Motion Design Summit conferences [MODE] and is editor of a collection of essays entitled, The Theory and Practice of Motion Design: Critical Perspectives and Professional Practice published by Routledge (2018).
http://www.modesummit.com/2019/
https://tinyurl.com/yb6tdwj5
Professor Stone has held visiting appointments at the National University of Singapore (NUS), Escola Superior de Desenho Industrial (ESDI) in Brazil, and Universidad Americana Managua, Nicaragua (UAM). Apple Computer recognized Professor Stone's teaching with the Apple Distinguished Educator award. He is also a recipient of the 2017 Ratner Distinguished Teaching Award, The Ohio State University Alumni Award for Distinguished Teaching, and the Order of Omega Faculty Recognition Award.
Title: The Moving Poster: Reimagining a Medium and its Role in the Visual Landscape
The poster, a classic application of design, has engaged audiences for decades with its simplicity, directness, and aesthetics. In recent times, the poster has given way to other communication channels and its role in shaping urban visual landscapes has diminished.
However, motion design is bringing about a revival for the poster. Digital screens have infiltrated our cities, exhibitions, train stations, airports, and restaurants, offering a new canvas while presenting new challenges on how we may create effective messaging systems that take advantage of scale and the engagement of motion.
This paper investigates the possibilities the moving poster has to offer as a provocative new form of communication. It will define the moving poster by first outlining its historical context and evolution, then outlining relevant design considerations.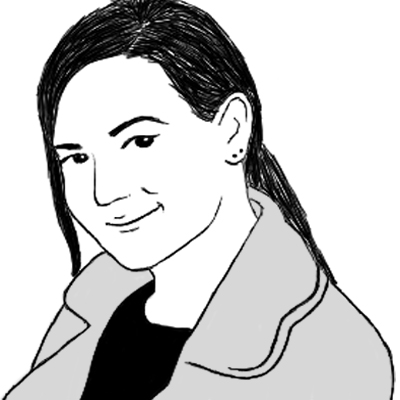 Illustrated by: Oana Onose
Stephanie is an academic, researcher, and illustrator. She has a PhD from University of the West of England, Bristol focusing on practice led research methods and how the concept of time is a quality of illustration. She has spoken at conferences and exhibited work internationally, and has worked on collaborative music projects combining drawing, film, and animation. She is also co-editor of HATCH, a drawing research project.
Title: Known Unknowns: design thinking in the entrepreneurial wilderness
This paper will look at how motion graphics are made, by exploring design methodologies. It will look initially at a research practice from the related field of illustration, with two interviews with motion graphics practitioners employed subsequently to suggest that the methodology identified therein is transferable to professional practice more broadly. I will outline an inductive approach to research and design practice, which involves not knowing what the final outcome might be but having a sound grasp of methods to explore the problem. The discourse surrounding design thinking and critical thinking will be drawn upon to propose that the approach described here can reinvigorate the forms and language used as practical vehicles for outcomes, and enables visual communication designers to be entrepreneurial and flexible in the face of changes to the nature of work.
Andria Aipavliti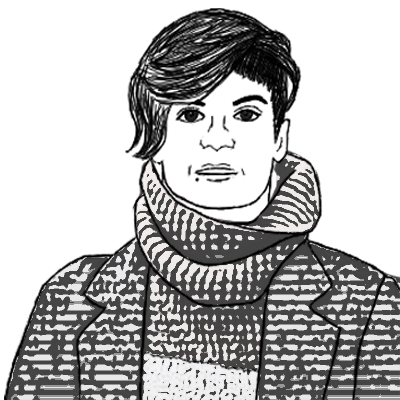 Illustrated by: Oana Onose
Andria is a 30 year old multimedia producer specialising in filmmaking. After graduating from the University of Applied Sciences in Detmold, Germany, Andria's filming and photography experience spread from the UK, Germany and Australia. Returning to Cyprus, Andria has worked as a multimedia producer for the last four years. She has led small to large-scale commercial projects, including large international brands, and has taken an unconventional approach to filmmaking and photography with Leila as "The Flamingo Society."
Leila Thanopoulos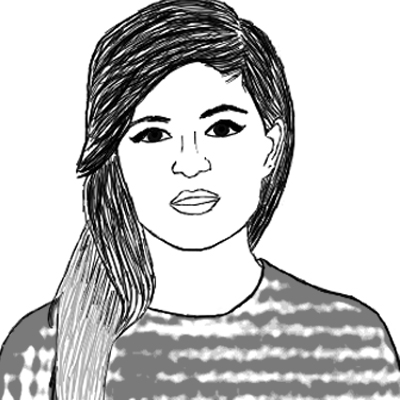 Illustrated by: Oana Onose
Leila is a 26 year old photographer and self-taught film director, working closely with Andria on various small-to-large scale projects. Originally from Sydney – Australia, Leila graduated from the University of New South Wales, and then worked at Apple for four years, leading and inspiring teams to help create a vision. After making a life-changing decision to move to Cyprus to begin a new venture with Andria as "The Flamingo Society", she is now an established creative building relationships worldwide by providing a fresh vision and unconventional approach to film direction and photography.
Title: Creating immersive experiences through swift and creative transitions
How do you make a viewer feel a whirlwind of emotions in just 3 minutes? How do you experience a new place without physically being there? Better yet, how do you rediscover a place you have always known?
'Cyprus Overflow' is an audiovisual experience through swift in-camera movements and unconventional editing. It's not about seeing the big picture, but rather, the details that give life and character. You will often forget a sight, but it's difficult to forget how something made you feel.
The talk will run through our thinking process behind 'Cyprus Overflow', the transitions and how a continuous flow of diverse clips can work together to form an immersive experience.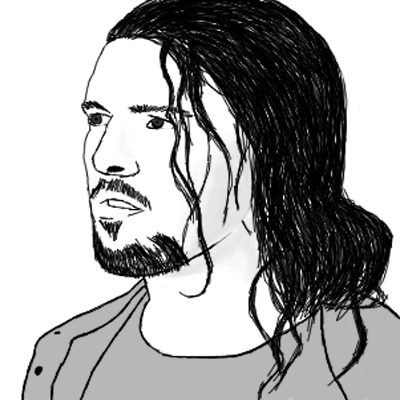 Illustrated by: Oana Onose
Kiril Denev is a self-taught freelance photographer and a passionate traveler. After finishing graduating in his home city of Varna, Bulgaria he moved to Cologne. During the 4 years he spent there he got in love with analog photography and used his time to improve his skills and learn German.
When he left Germany for good, he decided to combine his love for photography with his passion for travelling. Kiril started with a three month trip through Spain and Morocco and then a hitch-hiking trip across Europe taking pictures along the way.
In the following years his passions took him on two long trips to Tenerife and across South America. He likes travelling only with his backpack and camera. Kiril loves meeting other travelers and connecting with locals and that has helped him capture incredible intimate moments of their lives and culture.
Kiril has now settled in Barcelona, Spain where he works as a freelance photographer and translator. He has had the chance to work as assistant photographer to known professionals in the field and now applies his knowledge in analog photography into digital.
In the last four years Kiril has also devoted his time to helping and being part of "The Quarantine" film festival. As part of the passionate team of volunteers he has had the opportunity to participate in both the organization and execution of the festival.
Lyuben Denev – Talk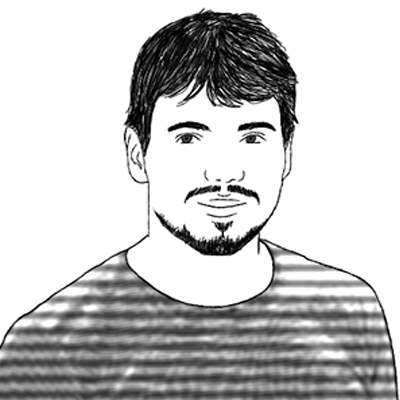 Illustrated by: Oana Onose
Lyuben is a freelance designer and photographer. Being born in the coastline city of Varna he has developed love for the sea in early years. After finishing high school he started studying in the Naval academy of Varna. During his studies Lyuben has worked twice on a ship, once in the Black sea region and once travelling to South America.
When he finished his bachelor degree he got interested into design and started working on his first projects. By that same time he met the people at Dedal art school and the organization had a big influence on his life. He became more confident in his works and started doing photography inspired by his travels and nature.
Lyuben has been helping in the art school ever since and part of the work there is the organization of The Quarantine film festival.
Title: How a small group of devoted artists can change their city
Margaret Mead's quote "Never doubt that a small group of thoughtful, committed, citizens can change the world. Indeed, it is the only thing that ever has." is the truth itself. We will tell you the story of The Quarantine film festival and its organisers. how we decided to preserve the culture of our city's last fishing village by bringing together contemporary artists from the whole world. And it actually works.
The world needs free minded people and it needs them to be confident enough to stand for their ideas. That is what we believe and what we teach at our art school.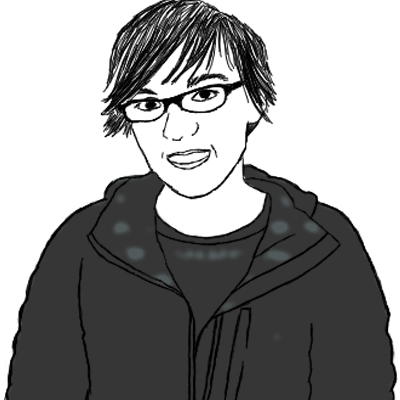 Illustrated by: Oana Onose
I am a designer and lecturer based in West Yorkshire. I work at the University of Huddersfield, where I teach motion graphics and TV production to Graphic Design and Animation students at Undergraduate level. I am an experienced TV designer, and am currently working on a series of short films titled Recipes for Baking Bread. The work is exploring stories from Holodomor, a huge starvation in Ukraine whilst under Communist Rule in the 1930's. The stories from the 1930's are now beginning to be told. My work is based at Leeds Beckett University under the supervision of Dr. Lisa Stansbie and Professor Simon Morris. The work is due to be completed in 2020, and my PhD is submitted in 2021.
My recent work is exploring motion graphics application and form, in narrative and film. In 2007 I created a short film called The Accident, commissioned by Channel 4, and premiered at the Edinburgh Film Festival. In Spring 2017 I completed a short film commission for the School of Life called Why We Sometimes) Wish Those We Love Might Die. I am currently in receipt of Arts Council Funding as part of an Artists International Development Award.
Title: Composition and structure in Contemporary Motion Graphics
Recipes for Baking Bread: Exploring stories from Holodomor – Ukraine, 1932-1933. A series of short films exploring stories from starvation in Ukraine during the time of Holodomor, the winter of 1932-1933.
My work explores depth and narrative using contemporary motion graphics, and TV production techniques. Using analogue and digital production. Depth, insight, exploring histories, memories, and collective consciousness.
The proposed study is for a presentation based on my research. Using the poetry of Rilke, Rumi and Brecht, and the structure of Japanese Nō drama, experiencing, and experimenting with form, composition and narrative, in time and space. Including the work of John Cage, Oscar Fischinger, Brecht and the Oulipo group, with examples from contemporary motion graphics, short films and television production. Words, music, Samuel Beckett. Depth.
"The name Nō itself means "talent", and by a derived association, the exhibition of talent, or a perfomance."
Illustrated by: Oana Onose
Born in Cardiff Wales, Jonathan Lloyd James had immersed himself in writing from a young age. With a passion for storytelling and a desire to entertain he initially trained as a pro-wrestler before turning his head to the world of film. He joined an amateur dramatic society to continue his creative outlook, making his incredibly ambitious first film Fairy Dust (2009). From there he went on to study an MA in Film Production and has ever since been collaborating on projects, with his own work prominently in the comedy genre.
Shortly after graduating from the University of Glamorgan he formed a comedy ensemble Clipbored (2010-12) who broke the barrier between the online world and the small screen with numerous sketches being aired weekly. They had a strong online presence and with their success lead them to perform at The Cardiff Comedy Festival in 2012 at Chapter Arts Centre, Cardiff. In recent years he has collaborated with London Comedy Writers producing a number of sketches and the dark thriller short film, Mucky Pup (2017).
Throughout his career he has held many credits producing and editing music videos for artists such as Carw 'Dragau' for S4C and The Dirty Youth 'Just Move On' for Kerrang. He has produced, edited and starred in Mice of Men (2014) for the SCI-FI-LONDON 48 Hour Film Challenge, a locations manager for the feature film The Reverend (2011) and a second assistant director for IRIS Prize: Little Man (2012) for BBC Cymru.
In 2016 he graduated from The New York Film Academy and with this a new outlook inspired him to delve into the world of drama where a year later Retail was born. Mixing dark humour with a look at how technology will continue to develop in future years, he now seeks to inspire audiences with a moving look at the future of employment. In a Buzz Magazine interview (c. March, 2015) he explained, "never be afraid of writing about a subject just because it's controversial", advice he certainly took on board throughout his creative career and will endeavour to inspire on future projects.
Title: Robots Vs Humans
Author and award-winning filmmaker Jonathan Lloyd James will provide a whimsical talk on the subject matter of his latest film Retail, that of automation in the workplace. In the next ten to twenty years, it's been estimated that the planet will lose between 30 to 60 percent of its workforce to automation depending on the country and we will be left with the
question, what is next for us as a species?
Jonathan will draw on his own personal experiences in retail along with those workers around him and will look at facts and statistics as to how robots are really taking over. In a world where technology was meant to enhance our lives, all of us are watching as one by one we're replaced by soulless creations. At what point do we draw the line? As the title suggests, it's Robots versus Humans.
Michelle Kuen Suet Fung – Talk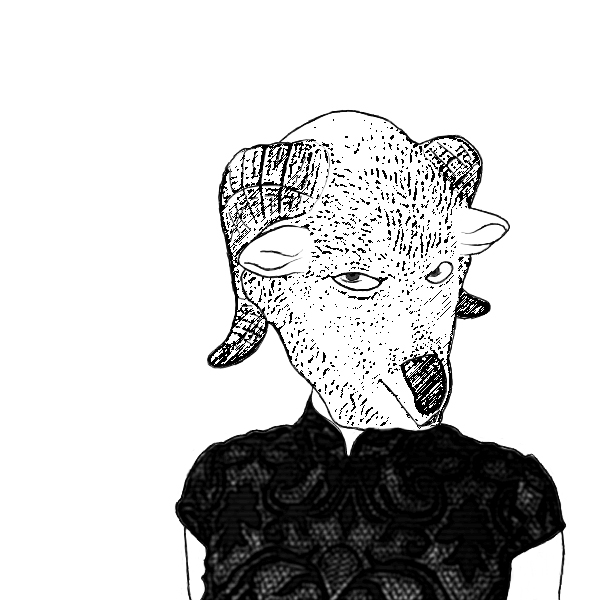 Illustrated by: Oana Onose
Michelle Kuen Suet Fung is a visual artist and art educator whose ambitious ongoing oeuvre revolves around a grand narrative of a dystopian world set in the year 2084. Her works present a fictional geopolitical map of a bizarre future, one impacted by changes in the Anthropocene. Fung's works span a broad range of media including text, books, drawing, painting, printmaking, installation, performances and short films, each chosen carefully for its inherent historical and experiential implications. She has exhibited internationally and has participated in prestigious artist residencies including Banff Centre, Canada; Island Institute, Alaska; and Art Omi, New York (recipient of the Cecily Brown Fellowship). Her works have received many awards including 50 Best Books for Secondary Students, Hong Kong Professional Teacher's Union (2018), Young Writer's Debut Competition, Hong Kong (2017), the Grotto Award, Hong Kong Baptist University (2015) and Award of Excellence, Fourth Greater China Illustration Awards (2012 and 2016.)
Title: How Animation is Made, Perceived and Consumed in the Contemporary Art World
Animators think their films must have characters and a plot. The art world doesn't think so.
Art films, animated or not, are often non-linear, painfully slow and impossible to decipher without an MFA. Sometimes, even an MFA doesn't help.
Artist Michelle Kuen Suet Fung will discuss contemporay artists such as William Kentridge and Sun Xun who use animated moving images in their practice, and how the works are expected to be read and understood as contemporary art instead of a cinematic experience. The talk will provide insights into appreciating animated works in the contemporary art context. She will also discuss how her own short film "Plastic, plastic, every where!" fits in her own interdisciplinary practice.