Yianna Americanou – Chair of the Award Jury


Yianna was born and raised in Cyprus. At the age of 19 she left for her BA Degree in Experimental Filmmaking in the United States. After her studies were concluded, she worked as a Production Manager and a Director in Cyprus. At the same time she continued writing for film and her short films entered various Experimental and Fiction Short Film Festivals. In 2000 she concluded her MA Degree in Film and Television Production, at Bristol University, UK after she received a Chevening Scholarship. She has worked for BBC Bristol as a Researcher and Production Assistant. She has also worked for BBC Drama as a Script Editor on TV Series ' Casualty' and 'Doctors', while at the same time she worked as a Picture Editor and continued writing for film. Her short films have entered numerous International Film Festivals such as το Rotterdam International Film Festival, Hamburg Short Film Festival, Oberhausen International Film Festival, Drama International Film Festival, Sao Paolo International Film Festival, Mediterranean Short Film Festival of Tangier and many more. Her films have won international recognition and awards.
Anthimos Xenos

Anthimos Xenos is a Motion Designer, 3d generalist and a Director. He holds a BFA(hons) in Graphic Design and Animation. He is based in Athens and works for the advertising industry, where he is designing and producing motion graphics/ visual effects for various applications. His work has been awarded and featured in international festivals, design magazines and graphics associations.
Tony Zagoraios


Tony Zagoraios is an award winning motion designer.
He was born in 1982 and in 2004 he finished his bachelor degree in Media & Advertising at the London Metropolitan College. He is active in the Motion design area in the last six years in Athens. Tony's approach, his visual mastery and creative versatility, make a very powerful combination that is always evident in all his projects. Tony keeps redefining himself creatively but there is always a very distinctive and unique resonating voice behind his work. His works have won awards and has been regularly featured in top industry publications and festivals around the world (Vimeo staff picks, SHOTS, IDN magazine, STASH magazine, ONEDOTZERO, PAUSE FEST).Right now working as a freelancer but also as a Motion Director in Nomint UK.
Official Website: www.artonemotion.com
Bernie Roux


Bernie is a internationally acclaimed/ award winning director, currently based in Prague with Eallin.com as their executive creative director. Having more than 20 years experience in the film and animation industry, more than 150 TVC's,dents and PSA's under his belt. Originally from South Africa Bernie has lived and worked around the world, from Auckland to Moscow, Johannesburg to Mumbai, London to Stockholm and most places in between. He's work has a strong grounding in traditional animation and he is most comfortable when he gets to mix a couple of mediums together. He's repertoire ranges from traditional 2d & stop-motion through to pixelation, live action and 3D/CGI.
Nicos Synnos

Nicos Synnos is an Animator, Designer and Director. He holds a Master's in Visual Communication with concentration on Cartoon Imagery and Animation from BIAD, Birmingham City University (former UCE) and a BA(Hons) in Visual Communication – Graphic Design from the University of Wolverhampton and California State University in Long Beach. He worked in the film, television and internet industries in New York and London and formed "toonachunks" an experimental film and animation studio in Cyprus. As an Animator /Filmmaker he participated in several film festivals in Europe, U.S.A. and Canada. He is a member of the organizing body of two international film festivals in Cyprus (Nicosia Documentary Festival and Countryside Animation and Documentary Festival). He is a Special Teaching Staff at the Multimedia and Graphic Arts Department of the Cyprus University of Technology and a PhD Candidate in Experimental Animation. His research interest focuses in animation, graphic communication, experimental filmmaking and the creative process and results, from the use of hand made, camera less and digital animation techniques, along with alternative projection methods.
Dr. Sophia Hadjipapa-Gee – Single Channel Show & Workshops Coordinator


Sophia Hadjipapa-Gee, is an artist and academic, living in Cyprus. Sophia is Associate Professor and a board member of the Research laboratory "Cultural Studies and Contemporary Arts". She is also one of the founding members of the International Motion Festival and has been serving at its board from various positions. Currently she is coordinator of Workshops and the Single Channel Award Committee. She has a BA in Painting from the National Academy of Arts of Sofia, where she also completed an MA degree, in Painting and a PhD in Art History and Theory. Besides painting she has worked on video art, interventions in Public spaces, participatory projects, illustrations of poems, covers of books and has been involved in Public art, which works have been presented in numerous international festivals and exhibitions.
Sophia Hadjipapa has been coordinating the International Painting and Sculpture Symposium in Samokov Bulgaria, since 2016. She also co-curated The International Urban Emptiness Nicosia Festival, 10-16 December 2017, Nicosia, Cyprus. She has served in various professional bodies including sitting on the committees for the Selection of Works and Artists for Biennales and serving as academic expert on the committee for composing the New National Curricula in Art, of the Cyprus Ministry of Education and Culture.
Loizos Symeou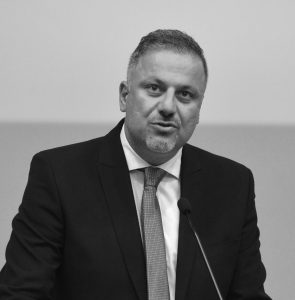 Loizos Symeou is Professor in Sociology of Education at the European University Cyprus. He is the Vice-Rector of Academic Affairs of the university. He holds a Ph.D. in Education from the University of Cambridge. His areas of interest and publications are in the sociological investigation of school-parent-child relationships and how these link to cultural and social capital theory. Recent work includes studies on homework, on the school experience of Roma children and families, and family involvement in higher education.
Marianna Ellina
Marianna received her Bachelors degree in Theater Studies from The National Kapodistrian University of Athens, Greece and got her M.F.A. in Cinematography at the Academy of Art University in San Francisco, CA, USA.
She has been working as a Director of Photography for several years both in Europe and in the United States. Her mentor Jamie Metzger, who is well known for Transformers, Pirates of the Caribbean, 90210 etc., has trained her in Digital Imaging for films.
She has worked in features and short films, as well as in commercials, for many large companies such as Nike, Reebok, Nintendo, Trend Micro, Chevy etc. Many of the movies she worked on received national and international recognition and awards.
She's collaborated with professionals in Cyprus, Greece, San Francisco, Los Angeles, New York, Boston, and Miami and she has had the privilege to work for directors from around the United States, Austria, Greece, Africa, The Netherlands, and Norway.
Christina Georgiou

Christina studied music at King's College London (ΒMus Hons) and at City University London (MA, PhD) with honorary scholarship, receiving, amongst others, three awards in piano performance by festivals in London and Brussels. She has performed in Cyprus, Greece, the United Kingdom, France, Belgium and Hungary.
She has composed music for the stage, TV, and mostly for short and feature films produced in Cyprus, Greece, U.S.A and Lithuania, winning, among others, the Best Soundtrack Award at the Monaco International Film Festival 2008 for the music and sound design of the short film Styx, for which she has also written the screenplay. In 2014 Christina was nominated for the Best Music Award at the National Theatre Awards (Th.O.C) for the stage play Love Lies.
In 2011 she founded Blunatic Pictures, producing short films. Genesis 2:26 (2011), featuring a screenplay, music and sound design by Christina, received the First Prize at the Videominuto Film Festival 2012 and the First Prize at the Kiev International Film Festival 2013. Additionally, her screenplay Eternity and a Night received the Big Audiovisual Award at the Micrografi competition (Athens, 2012) and went on to be produced by Blunatic Pictures under the title For Eternity, winning, amongst others, an Honourable Mention at the Film Festival in Drama, and a Scenography Award at the Athens Digital Film Festival in 2014. Also in 2014, the short film Afterthoughts, featuring a screenplay, music and sound design by Christina, won the Second Prize for Best National Film at the International Short Film Festival of Cyprus.
Christina is a Member of the European Film Academy since 2012 and a part-time lecturer at the University of Nicosia. More information available at www.blunatic.com.
Andre Zivanari


Andre Zivanari is the director and founder of Point Centre for Contemporary Art, a non-profit organisation involved in the creative support and promotion of various fields of contemporary cultural production in Cyprus and abroad. She holds a Master's degree in Art Criticism -Theory of Criticism, History of Aesthetics, Critical and Curatorial History of Visual Arts – from City University UK and a B.A. in design from Central St Martins' School of Art and Design. Andre initiated and coordinated, or participated in, numerous projects in the field of contemporary cultural production, in collaboration with local and international organisations (Under Construction, Alternative Museum Spaces, UNDO Residency Award, cultural events during the Cyprus presidency of the European Union). She was member of various committees such as the selection panel for the Ministry of Education and Culture, the Acquisition committee of the Ministry of Education and Culture and the selection committee for the representation of Cyprus at the Venice Biennale.
Demetra Englezou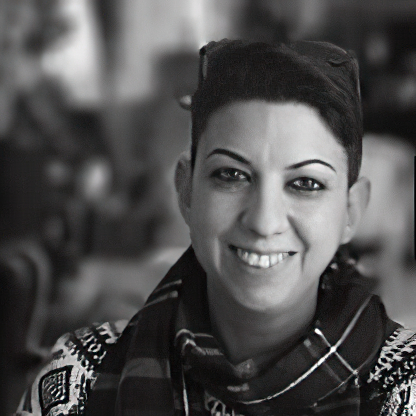 Demetra Englezou holds a Master's degree in Computer Animation from the National Center of Computer Animation at Bournemouth University 2001 and a B.A in Graphic Design from the University of the West of England Bristol in 2000. She has worked in Broadcasting and Satellite Companies since 2004. She has created a large number of animated short films and Motion Graphics and participated in International film festivals, exhibitions and art projects including the International Panorama of Independent Film and Video Makers (Patras), International Short Film Festival in Drama 2008, 2nd Moving Frames International Festival 2010, 2nd X-dream Art Festival 2010 and the 6th Animafest – Athens International Animated Film Festival 2011. As a 3d Animator she has produced 3d television ads for major companies including Vodafone, Cyta, Honda, Hellenic Bank, Bank of Cyprus, Porsche, B.M.W etc. Demetra Englezou has received the first Pancyprian Award for the Logo design competition for the Office of the Cyprus Telecommunication Controller Officer OCECPR 2004. She is an instructor at the Department of Arts at the European University Cyprus. Her research interests are based on the Motion Graphics & Broadcast Design as well as 3d Computer Animation.
Yiannos Economou


He was born in 1959 in Cyprus. His first degree was in economics but he subsequently obtained in a Fine Arts Degree and a Masters from the Kent Institute of Arts and Design. Whilst mainly a video artist, he has also worked with film, photography and animation and his videos have been screened at art galleries and video festivals. His later works combine raw verisimilar attributes of video and its ability to capture unmediated sounds and images into poetic compositions.
The following works were screened: Trauma & Therapy 2014 in Paphos, Magmart 2013 in Italy, Videomedeja 2012 in Serbia, GIGUK in Germany, Raising Dust in Calvert 22, London, Cinesonika, in Canada, The Little Land Fish in Istanbul, Breaking Walls inThessaloniki in 2010, Vidoeholica in Varna, Kunstifilmtag in Dusseldorf, Looking Awry in Limassol in 2009, In Transition-Russia in Yekaterinenburg, The Mirror Stage in Limassol, Isolomania and Disaster & Oblivion in Nicosia in 2008, Ideodrome in Limassol 2007 and 2008, Somatopia in London in 2006 and others. He had three solo shows in Cyprus and Germany and collaborated with the dance company Echo Arts. He conceived and co-produced various projects such as Ancient Whispers in Limassol 2009 in collaboration with NEME and the show Without for Pafos submission to the European 2017 Culture Capital. Landscapes won Best Edited Short Film at the 2013 International Short Film Festival of Cyprus and his short film The Machine Dream won Best Experimental Short Film at the same festival in 2005.
Dr. Andri Hadjiandreou

After winning First Prize and Praise at the 14th Panhellenic Piano Competition in Athens in 1999, Dr. Andri Hadjiandreou continued her musical studies at Rutgers University with Susan Starr. She obtained a Bachelor's and a Master's degree in Music (Piano Performance). She has performed in Europe and in the USA, and under the baton of Carmen Moral, Alexander Ivashkin, Patrick Gardner, William Berz, Kynan Johns, Roland Melia, Maciej Zoltowsky, Tim Hooper among others. She was awarded 1st place at the Goldsmiths Sinfonia Concerto Competition and 2nd place at the South Orange Symphony Orchestra and the Rutgers University Symphony Orchestra Concerto Competitions. She has performed with the Cyprus Symphony Orchestra, at Kypria Festival, at the 6th Ledra Music Soloists International Chamber Music Festival and at the Alfred Schnittke Festival in Queen Elizabeth Hall. She has also performed for Avantgarde Cultural Foundation and The Pharos Trust Artists Series.
Dr. Hadjiandreou holds a PhD in Performance Practice and Related Studies from the University of London, where she studied as a scholarship recipient of Leventis Foundation. She is the Project Manager for the Culture subprogram of Creative Europe Desk Cyprus, and she teaches at the University of Nicosia's Music Department and at the Music Schools of Nicosia. Her students have been awarded prizes at the Evangelia Tjiarry, Avantgarde, and Cyprus Symphony Orchestra competitions, and they have been accepted to programs such as the Royal Academy of Music and Hochschule fur Music Detmold. She is the President/founding member of Arts Embrace Cultural Organization and she has served as a board member of the Cyprus Symphony Orchestra Foundation for 5 years.
Maria Christoforou

Maria Christoforou holds a Master of Arts in interactive Multimedia, a Bachelor of Arts in Graphic Communication, an Associate degree in Science and a degree in secretarial and accounting studies. She studied at the University of the Arts, London School of Printing, the University of Nicosia, the University of Indianapolis and Pitman's College.
She has mounted five solo exhibitions and participated in various group exhibitions and international festivals. Maria also participated in many workshops, seminars and conferences in Cyprus, UK, Germany, France and Portugal. She has gained many honorary diplomas and other awards such as Third Prize in the PlayStation Awards for the interactive movie "Elements", (London 2002). Maria co-ordinates interactive educational performances for children and adults that integrate digital art and challenge audience senses. Additionally, Maria has two book publications. She lectures in the Department of Design and Multimedia at the University of Nicosia. Maria holds a full time position since 2006.
Angelos Panayides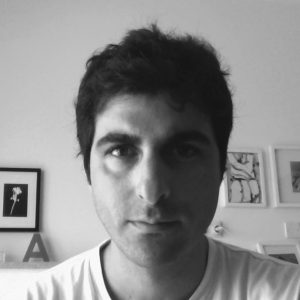 Angelos graduated the University of the West of England, obtaining a BA (Hons) in Graphic Design and an MA in Interactive Media-Video and Sound Arts. Previously he has studied Graphic and Advertising design at Frederick Institute of Technology on a full scholarship achieving the highest average score in his class. He has worked in the Post-Production for BBDO-Telia & Pavla, advertising agency in Cyprus and he is the founder of Think Positive New Media where he has been Art Director.
Moreover, he worked as full time Special Teaching Staff at the Department of Applied Arts at Frederick Institute of Technology. He is an active member of Semiotics and Visual Communications Lab and a founding member of the Cyprus Semiotics Association. He is also a founding member and the current secretary of Cyprus Graphic Design & Illustration Association.
He has participated in several international design exhibitions and biennials and his work has been acknowledged in various publications both locally and internationally. He has also participated in several local and international judging committees such as the ADC*E (Art Directors Club of Europe) on disciplines of Promotions & New Media and Digital.
His research interests focus also on illustration, collage, print and the use of digital media as alternative means of expression in contemporary art.
Andrei Budescu

Andrei Budescu is an artist and assistant professor in the University of Arts and Design in Cluj-Napoca, Romania. He teaches historical photographic processes and basics of 3D animation in the Photography-Video and Image Processing Department of UAD since 2009, where he is also awarded PhD in 2011. Andrei Budescu is author and organizer of individual and group creative projects, winner of the Playboy Art Photography Contest Award for 2004. More on: http://www.fotografic.ro/
Sonja Wyss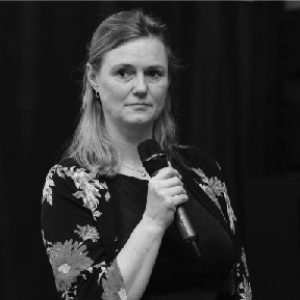 Sonja Wyss is a long-established artist, who works and lives in Amsterdam. She was born in the Bahamas and studied Fine Arts in Switzerland, Amsterdam and in the United States of
America before completing her studies at the Master of Film at the Netherlands Film Academy in Amsterdam.
In the diversity between installations and cinema, Wyss uses clear lines to connect her entire body of work. In her work she draws from memories, fantasies and associations. Her fascination lies in two main themes: fragile beauty and the loss of innocence. In the stories she tells there is often an underlying tension lurking just beneath the obvious narrative. She never explains situations, but depicts them beautifully all the more.