This is the Official Screening Selection
for the 4th International Motion Festival,
11, 12, 13, 14 May 2017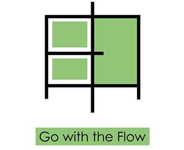 An amazing trip through the meandering paths of the hottest Motion Art passing through Motion Graphics, Music Videos, Commercials, Opening Titles, 3D Mapping, virtual museums and archives, Computer Generated Imagery, Broadcast Design.
No.
Work
Artist
Country

Go with the Flow – programme 1

1
Tree of Life
Alex Czetwertynski & threeASFOUR
USA
2
Allegoria
Nobilis Bellator
Spain
3
CCTV4 channel rebrand 2016
Alexander MacMillan
China
4
Shaking Godspeed "She' s Young"
Alice Saey
France/ Netherlands
5
Says You
Amanda Bonaiuto
USA/ Canada
6
Gusto Products
Athanasios Kakios, Xenophon Kalogridis
Greece
7
Os Azeitonas – Cinegirasol
Bruno Caetano e Rui Telmo Romão
Portugal
8
Great Headless Blank
Carine Khalife
Canada
9
RAWTEKK Here' s ToThem
Denial.of.service (h.martis)
Germany/ Greece
10
Kero/ Gotshell – Perindsor EP
Denial.of.service (h.martis)
USA/ Greece
11
CHOYA Motion Graphics
Devon Kong
Australia
12
Picnic Arts Media
Diego Huacuja
Mexico
13
The Boys – Opening titles
Easylab
Portugal

Go with the Flow – programme 2

14
Fruit
Gerhard Funk
Germany
15
Last Train Home
Gerhard Human
South Africa
16
Equipoise
Gung – Kai Koo
Taiwan
17
Wild West Gundown
Ioannis Gkekis, Giorgos Agadakos
Greece
18
Jazz Orgie
Irina Rubina
Germany
19
Infinite Imagination
Joana Darc Madruga
USA
20
Twiststep
Katsuki Nogami/ Kanta mochida/ densuke28
Japan
21
Karmakonto
Lukas Klaschinski
Germany
22
Abandoned
Marko Mrvic
Serbia
23
The Fourth Industrial Revolution
Marta Chierego
Switzerland, USA
24
Is growth improving our lives?
Marta Chierego
Switzerland, USA
25
6 Animations About The Fourth Industrial Revolution
Marta Chierego
Switzerland, USA
26
Baggage Man
Matthias Gerding, Dennis Colquhoun
Germany
27
IME Tvc
Mojtaba Oriuee
Iran

Go with the Flow – programme 3

28
Forest 500
Moth Collective
UK
29
HIAS: For the Refugee
Moth Collective
UK
30
London SE1
Nicola Destefanis
UK
31
Quit Smoking
Nicola Destefanis
UK
32
Fuego
Pablo "Pencha" Penchansky
Argentina
33
E is for Evolution
Paul Kusmaul
Germany
34
Inside Job
Qi DENG
USA
35
Junges Blut/ Young Blood
Sonja Rohleder
Germany
36
Inspired by you!
Stefan Grimm
Germany
37
Minya
Theodoros Tziatzios
Greece
38
Natura Siberica – Northern Soap
Theodoros Tziatzios
Greece
39
Assembly Line
Udi Shemesh
Israel
40
E-Shop.gr App
Xenophon Kalogridis, Athanasios Kakios
Greece
41
Samsung x LINE FRIENDS
Yeom KyuBok
Seoul, South Korea
42
MDD. What and How
Yi Zhou
China, USA
43
The Action Switchboard by The Yes Men
Yotam Rozin
Israel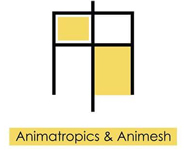 A diverse selection of 2D and 3D Animation, manual or computer aided, ranging from hand drawn, sand and glass animation, digital, retro and more.
No.
Work
Artist
Country

Animatropics & Animesh – programme 1

1
Gusła ou les Malins
Adrienne Nowak
France
2
Résistance
Alex Chauvet, Anna Le Danois, Quentin Foulon, Fabien Glasse, Juliette Jean, Julie Narat
France
3
Agrinoui
Alexis Chaviaras
Cyprus
4
Batfish Soup
Amanda Bonaiuto
USA
5
Bzzz
Anna Cetti, Güicho Núñez
Mexico
6
Knight to meet you
Antoine Fromager, Laurie Bogdel, Loïc Resplandy, Lucas Godineau, Mathieu Astruc, Nicolas Canot
France

Animatropics & Animesh – programme 2

7
The Rains of Castamere | An Animated Choreography of Departures (Revisited)
Aristarchos Papadaniel
Greece
8
Tempo
Arjan Brentjes
Netherlands
9
Sirocco
Avril Hug, Lauren Madec, Kevin Tarpinian, Thomas Lopez, Romain Garcia
France
10
Birdy Wouaf Wouaf
Ayce Kartal
France, Turkey
11
Fantoche
Benjamin Berbudeau
France
12
Dirty Pool
Brent James Forrest
Japan
13
Little Flower
Brigette Heffernan
Ireland
14
Catherine
Britt Raes
France

Animatropics & Animesh – programme 3

15
Killer Recipe
Chadwick Whitehead
USA
16
Nez en moins disait Cléopâtre
Chams Chitou, Charlotte Lebreton, Lucie Loiseau, Mikahel Meah, Maxime Monier, Marc Razafindralambo, Aymeric Rondol, Jonathan Salvi, Anthony Trefleze
France
17
Gokurosama
Clémentine Frère, Aurore Gal, Yukiko Meignien, Anna Mertz, Robin Migliorelli, Romain Salvini
France
18
Made in Spain
Coke Riobóo
Spain
19
Enslaved
Constantinos Sophocleous
Cyprus, UK
20
Hairy Harry – The first incident
Constantinos Syrimis
Cyprus
21
Jubilé
Coralie Soudet, Charlotte Piogé, Marion Duvert, Marie El Kadiri, Agathe Marmion
France
22
Bottles
Danielle Rabinovitz
Israel

Animatropics & Animesh – programme 4

23
Vicarious
Danna Grace Windsor
USA
24
Eden
Efrat Dahan
Israel
25
Panic Attack!
Eileen O' Meara
USA
26
Rupestre
Enrique Diego
Spain
27
El Lugar Adecuado
Fernando Franco, Begoña Arostegui
Spain
28
Preston
Gabriel Amar, Louis Doucerain, Joseph Heu, William Marcere, Térence Tieu, Morgane Vaast
France
29
SelfieCat
Geoffrey Assie, Emeline Bernard, Elsa Divet
France
30
Ami
Gonzalo San Vicente
Germany
31
Poilus
Guillaume Auberval, Léa Dozoul, Simon Gomez, Timothé Hek, Hugo Lagrange, Antoine Laroye, David Lashcari
France
32
L' heure du thé
Guillaume Blanchet
France

Animatropics & Animesh – programme 5

33
All the world is a stage
Hannes Rall
Germany, Singapore
34
Le jour où j' ai battu le ciel
Hughes Valin
France
35
The Alan Dimension
Jac Clinch
UK
36
Beyond the Books
Jérôme Battistelli, Mathilde Cartigny, Nicolas Evain, Maéna Paillet, Robin Pelissier, Judith Wahler
France
37
Take it Easy Jaws
João Miguel Real
Portugal
38
Violet
Maurice Joyce
Ireland
39
Minou
Laura Joy Jourdan, Mathilde Marion, Margaux Lanusse-Cazalé, Laura Trouche, Agathe Trebosc, Laure Feraud
France
40
Eñvor
Leïla Courtillon
France
41
Grounded
Lucas Durkheim
France
42
Glückauf
Manon Cansell
France
43
Minouche
Marija Grujicic
France

Animatropics & Animesh – programme 6

44
Saint – Claude
Marine Vaisse
France
45
Hope
Michael Scherrer
Switzerland
46
The Last Job on Earth
Moth Collective
UK
47
New York Times – Modern Love
Moth Collective
UK
48
The Bloop Troop
Ram Singh
India
49
Chivalry Is Dead
Renos Kontaris
UK
50
Chika, die Hündin im Ghetto
Sandra Schießl
Germany
51
What they believe
Shoko Hara
Germany
52
L' encyclopédiste
Simon Cadilhac
France

Animatropics & Animesh – programme 7

53
Head
Stav Levi
Israel
54
The Prime Ministers
Stefanos Chachamidis
Greece
55
Keiro
Tatiana Juskewicz, Benoît Leloup, Franck Menigoz, Zoé Nérot, Charlotte Poncin
France
56
Garden Party
Théophile Dufresne, Florian Babikian, Gabriel Grapperon, Lucas Navarro, Vincent Bayoux, Victor Claire
France
57
909 Depart
Uber Eck
Germany
58
Firebird
Velislava Gospodinova
Bulgaria
59
Le Chant des Grenouilles
Violaine Pasquet
France
60
Luscious
Xuecheng Xu
USA
61
Rabbit Blood
Yagmur Altan
USA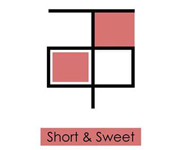 A selection of intriguing fresh -out of the oven, and awarded short films, ranging from drama, comedy, social commentary and experimental film.
No.
Work
Artist
Country

Short & Sweet – programme 1

1
Daesh Girl
Abdulmohsen Almutairi Abdul
Saudi Arabia/ USA
2
For a good Time
Aemilia Scott
USA, Germany
3
Circle
Alexander Heringer
Germany

Short & Sweet – programme 2

4
Fata Morgana
Amelie Wen
USA, China
5
Y.K.AN.
Andreas Sheittanis
Cyprus
6
Treffen zwischen zwei parkenden Autos
Anna Linke
Germany

Short & Sweet – programme 3

7
The manliest Man
Anuj Gulati
India
8
Durch den Vorhang
Arkadij Khaet
Germany, Israel

Short & Sweet – programme 4

9
Cerro Rico – The Silver Mountain
Armin Thalhammer
Germany
10
Meanwhile
Aurélia Deleplanque, Jordan Delquie, Charles Fort, Rudy Langoux, Sophie Roques
France
11
Ad rem
Bartosz Kruhlik
Poland
12
Der Bruder
Christian Becker & Oliver Schwabe
Germany

Short & Sweet – programme 5

13
Kryo
Christoph Heimer
Germany
14
Ethiopian Run
Christoph Oertli
Switzerland

Short & Sweet – programme 6

15
Rose
Claudio Franke
Germany
16
Der kleine Laden
Constantin Jahns
Germany
17
Fils
Cyrus Neshvad
Luxembourg

Short & Sweet – programme 7

18
Like a Butterfly
Eitan Pitigliani
Rome
19
Caramel Surprise
Fairouz M' Silti
France

Short & Sweet – programme 8

20
Hilde
Felix Knoche
Germany, Switzerland
21
Eva
Florent Médina
France
22
Zu ihrer eigenen Sicherheit
Florian Heinzen – Ziob
Germany

Short & Sweet – programme 9

23
Eisenherz
Franz Maria Quitt
Austria
24
The Blue Time
Greg Dennis
UK
25
Les Spectateurs
Gregory Corraze, Lucas Monjo, Agathe Ricart, Mélanie Rossignol
France
26
Sisters
Guillaume Comtois
Canada
27
Valentin
Ingrid Hübscher
Germany

Short & Sweet – programme 10

28
Torn Flowers
Katerina Borisova
Bulgaria
29
Jedermann
Katharina Pethke
Germany

Short & Sweet – programme 11

30
In:Sight
Kelly Bonin, Estelle Lagarde, Rafael Lopez Sanchez, Lola Rossi, Clément Sanna
France
31
Die Bürgschaft
Kerstin Hoeckel
Germany
32
My Life for Ireland
Kieron J. Walsh
Ireland

Short & Sweet – programme 12

33
Limbo
Konstantina Kotzamani
France/ Greece
34
Der Narr
Korinna Herzig
Germany
35
Ad Astra
Lauric Bonnemort, Clémentin Massin, Pierre Vallerich
France

Short & Sweet – programme 13

36
Wald der Echos
Luz Olivares Capelle
Austria
37
Blink
Manon Ghys, Victoria Léger, Nathan Rémy, William Steiner
France
38
The Eggman
Marc Wagenaar
Germany
39
The Cage
Marcantonio Lunard
Italy
40
La Mosca
Marco Di Gerlando
Italy

Short & Sweet – programme 14

41
Fliegen
Marcus Hanisch
Germany
42
The Path we Take
Marijn Liek
Netherlands
43
Tata
Markus E. Müller
Austria

Short & Sweet – programme 15

44
Why is Life so complicated
Martin Marion
Germany
45
Valentina
Max Kidd
Germany
46
Thirst for Life
Michael Siebert
Germany

Short & Sweet – programme 16

47
Tango on the Balcony
Minos Papas
USA, Italy
48
Nordstadt, was los?
Mo Jäger
Germany
49
Freeze
Nelicia Low
Singapore, Taiwan

Short & Sweet – programme 17

50
I Am Afraid II
Nobilis Bellator
Spain
51
Occasus
Petja Pulkrabek
Germany, Spain
52
Class
Reza Golchin
Iran
53
Kinderspiel
Ricarda Maria Holztrattner
Germany
54
Speechless
Robin Polak
Germany
55
Die Hochzeitspolizei
Rogier Hardeman
Germany
56
Inevitable
Savvas Christou
USA

Short & Sweet – programme 18

57
Moby
Sebastian Henn
Switzerland
58
The Salt Man
Seyed Sajad Moosavi
USA/ Iran/ United Arab Emirates/ Armenia
59
The Show
Simon Auquier, Cécile Cazes, Yann Madec, Hadrien Ottevaere
France
60
Schiiterhufe
Steffen Mahnert
Switzerland

Short & Sweet – programme 19

61
The Swelling
Tom Bewilogua
Germany
62
So Gott will
Tomislav Vujcic
Germany

Short & Sweet – programme 20

63
Wake Man
Tornike Bziava
Georgia
64
The Stone Fish
Vasileios Matiakis
Greece
65
Red Dawn
Vincent Boulot, Jean Burtschell, Romain Couturiaux, Guillaume Deleuze, Sébastien Leclerc
France
66
Invasion Day
Vincent De Bellis, Milos Erastotene, Terence Guilpin, Léo Lefebvre, Raphaël Leylavergne, Arthur Loiseau, Mohamed Oumoumad, Dimitri Trouvé
France
67
Das Paket
Wilke Weermann
Germany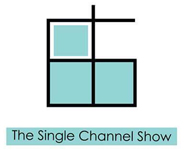 Video Art, constantly evolving and redefining itself is presented in this screening with the latest, most enthralling single channel works.
The Single Channel Show – programme 1

No.
Work
Artist
Country
1
The Sadness Will Not Last Forever
Alexei Dmitriev
Russia – Netherlands
2
Transit
Aline Helmcke
Germany
3
Tras Chrysalyda
Aurian De Wouters
Belgium
4
Silver Planet
Chris Hunt
USA
5
If music be the food of love
Christy Walsh
USA
6
Iconosfera
Clara Aparicio Yoldi
UK
7
Don Quijote
Clara Aparicio Yoldi
UK

The Single Channel Show – programme 2

8
Auto
Conner Griffith
USA
9
Metube 2: August sings Carmina Burana
Daniel Moshel
Austria
10
We R the World/ Mold
Dawn George
Canada
11
Colorphyll (mapping projector)
Demetris Shammas
Cyprus
12
S.C.A.N. – Searching Alternative Nature
Dénes Ruzsa
Hungary
13
No Rush
Dominic Negus
UK
14
My Son & Death
Dominic Negus
UK
15
Pleased to meet you!
Fairouz M' Silti
France

The Single Channel Show – programme 3

16
Fantasy on Sarabanda
Gudbjorg Hlin Gudmundsdottir
Iceland
17
Victory
Khalil Charif
Brazil
18
Tupianas
Marcos Bonisson
Brazil
19
Swipe here to paint
Nicoleta Avgousti
Cyprus
20
Die Zerstörung der Ordnung
Oliver Rossol
Germany
21
The Earth is Flat
Patrícia Bandeira
UK
22
I need to leave
Polymnia Tsinti
England

The Single Channel Show – programme 4

23
Now Appearing in Bucharest
Ro Lawrence
USA
24
Aphrodite's Wave
Robin Bisio
USA
25
It is my fault
Sha Liu
China
26
Dame mit Hund/ Walk the dog
Sonja Rohleder
Germany
27
Anexperimentalviralvlog – The movie remix # !
Vasco Diogo
Portugal
28
One floor above sing until someone swims with dolphins.
Vik Laschenov
Russia