These are the nominations for each category for the 4th International Motion Festival. The winners were announced on May 11th during the Award Ceremony.
The winners for each category are marked with a yellow highlight below but you can also find a comprehensive list of all the winners on this page: Awarded Films 2017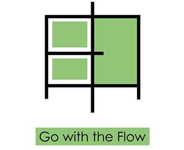 An amazing trip through the meandering paths of the hottest Motion Art passing through Motion Graphics, Music Videos, Commercials, Opening Titles, 3D Mapping, virtual museums and archives, Computer Generated Imagery, Broadcast Design.

PROFESSIONAL NOMINATIONS
The Action Switchboard by the Yes Men – Yotam Rozin – Israel
RAWTEKK Here'sToThem – denial.of.service (h.martis) – Germany/Greece
HIAS: For the Refugee – Moth Collective – UK
Great Headless Blank – Carine Khalife – Canada
E is for Evolution – Paul Kusmaul – Germany
Fruit – Gerhard Funk – Germany
STUDENT NOMINATIONS
Equipoise – Gung-Kai Koo – Taiwan
Inside Job – Qi DENG – USA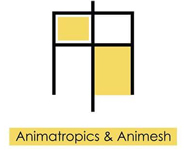 A diverse selection of 2D and 3D Animation, manual or computer aided, ranging from hand drawn, sand and glass animation, digital, retro and more.

PROFESSIONAL NOMINATIONS
Made in Spain – Coke Riobóo – Spain
Poilus – Guillaume Auberval, Léa Dozoul, Simon Gomez, Timothé Hek, Hugo Lagrange, Antoine Laroye, David Lashcari – France
Sirocco – Avril Hug, Lauren Madec, Kevin Tarpinian, Thomas Lopez, Romain Garcia – France
909 Depart – Uber Eck – Germany
Killer Recipe – Chadwick Whitehead – USA
STUDENT NOMINATIONS
Head – Stav Levi – Israel
Luscious – Xuecheng Xu – USA
Enslaved – Constantinos Sophocleous – Cyprus, UK
Chivalry is Dead – Renos Kontaris – UK
Selfie Cat – Geoffrey Assie, Emeline Bernard, Elsa Divet – France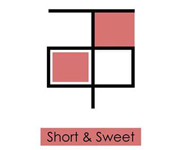 A selection of intriguing fresh -out of the oven, and awarded short films, ranging from drama, comedy, social commentary and experimental film.

PROFESSIONAL NOMINATIONS
Class – Reza Golchin – Iran
Limbo – Konstantina Kotzamani – France/Greece
Die Hochzeitspolizei – Rogier Hardeman – Germany
Eisenherz – Franz Maria Quitt – Austria
Speechless – Robin Polak – Germany
STUDENT NOMINATIONS
Daesh Girl – Abdulmohsen Almutairi Abdul – Saudi Arabia / USA
The Salt Man – Seyed Sajad Moosavi – USA/IRAN/UAE/ARMENIA
Eva – Florent Médina – France
Inevitable – Savvas Christou – USA
The Path We Take – Marijn Like – Netherlands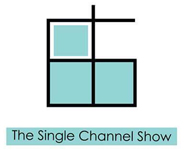 Video Art, constantly evolving and redefining itself is presented in this screening with the latest, most enthralling single channel works.

PROFESSIONAL NOMINATIONS
Dame mit Hund / Walk the dog – Sonja Rohleder – Germany
Iconosfera – claRa apaRicio yoldi – UK
It is my fault – Sha Liu – China
Transit – Aline Helmcke – Germany
Die Zerstörung der Ordnung – Oliver Rossol – Germany
STUDENT NOMINATIONS
I need to leave – Polymnia Tsinti – England
The Earth is Flat – Patrícia Bandeira – UK
Auto – Conner Griffith – USA
One floor above sing until someone swims with dolphins. – Vik Laschenov – Russian Federation