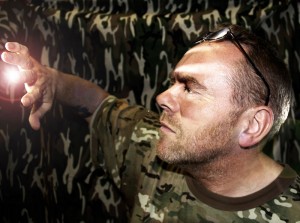 Graham Elliott is an award winning designer/filmmaker who has worked in nearly all areas of commercial art for the past 25 years. Whether directing music videos for Puffy in Japan, television promos for ¬Nickelodeon across 8 countries or a Coca-Cola commercial shot in the backstreets of his native, Manchester, England, Elliott brings his own brand of visual storytelling to the screen.
An early ambition to become a pilot led him to win a scholarship with the Royal Air Force. But after learning to fly he decided to pursue his second passion and went to art school. Graduating from London's Royal College of Art, he illustrated for publications such as the London Times and the New York Times. He worked as a creative at Saatchi and Saatchi and other advertising agencies. While designing the covers for rock band Living Colour he got the opportunity to direct his first music video, Glamour Boys.
In recent years he has started to embrace documentary filmmaking and his latest film 'New York in Motion' is an exhilarating expose of the ubiquitous, yet hidden art of motion graphics. It is currently on a festival run in a dozen countries worldwide, including IDFA, Amsterdam. The film makes it's Mediterranean premiere here at International Motion Festival 2012 in Cyprus.
A trailer for the documentary 'New York in Motion'. A look behind the scenes and screens of NYC's motion design industry. Director/Producer Graham Elliott interviewed over 50 of the top players in the field. Studios like Psyop, Shilo, Brand New School, 1st AveMachine, TV stations MTV, BET, NBC and Comedy Central and many freelance Designers and Artists. The film takes a snapshot of this thriving industry, with a side glance at the digital democracy that has empowered the individual and collective to make and distribute moving art like never before. All of this stitched together by a love letter to New york.
www.nyinmotionmovie.com www.eyegasm.tv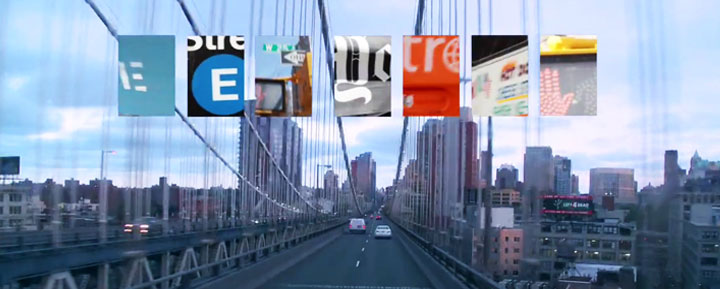 Graham teaches a Music Video Workshop (KickAssTelevision) and Motion Graphics Portfolio at the School of Visual Arts, NYC. His notebooks were recently published in the Notebooks from the worlds great graphic designers by Steve Heller.