These are the nominations for each category for the 5th International Motion Festival. The winners will be announced on this year's Award Ceremony.

An amazing trip through the meandering paths of the hottest Motion Art passing through Motion Graphics, Music Videos, Commercials, Opening Titles, 3D Mapping, virtual museums and archives, Computer Generated Imagery, Broadcast Design.

PROFESSIONAL NOMINATIONS
Voicing CSA: The Mouse – Katie Steed and Aaron Wood – United Kingdom
No Jobs For Cocks – Michael Reissinger – Germany
Banshee – Constantinos Chaidalis – Greece
Final_Final – Matt Greenwood – Canada
Where do babies come from? – Valerie Chang – Netherlands
STUDENT NOMINATIONS
Collage – Jessica Lee Jessica Ramirez – United States
Main-on-End Title Sequence: The Shining (1980) – Youi Shih – United States
A Hero with The Brick Walls – Youi Shih – United States
Redesign Title Sequence: Rear Window (1954) – Youi Shih – United States
Invitation – Youi Shih – United States

A diverse selection of 2D and 3D Animation, manual or computer aided, ranging from hand drawn, sand and glass animation, digital, retro and more.

PROFESSIONAL NOMINATIONS
Duma – Paschalis Paschalis – Cyprus
Echo – Digitalkraft doo – Serbia
Neko No Hi – Cat Days – Jon Frickey – Germany
Oblivion (El Olvido) – Xenia Grey – Spain
Little Bandits – Alex Avagimian – United States
STUDENT NOMINATIONS
Overrun – Pierre Ropars, Antonin Derory, Diane Thirault, Jérémie Cottard, Matthieu Druaud, Adrien Zumbihl – France
Twin Islands – Manon Sailly, Charlotte Sarfati, Christine Jaudoin, Lara Cochetel, Raphaël Huot, Fanny Teisson – France
Ys – François Letty, Léa Arachtingi, Simon Goeneutte-Lefevre, Marion Patin, Yves-Guillaume Pecquet, Jeremy Violier – France
Temptation – Camille Canonne, Laura Bouillet, Michael Hoft, Catherine Le Quang, Pauline Raffin, Martin Villert – France
61 Beehive Street – Helena Bonastre Rodriguez – United Kingdom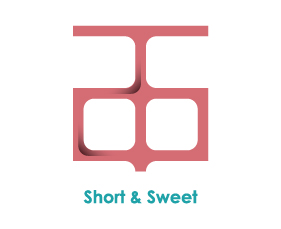 A selection of intriguing fresh -out of the oven, and awarded short films, ranging from drama, comedy, social commentary and experimental film.

PROFESSIONAL NOMINATIONS
Das Leben In Mir – The Life Inside – Konstantin Egerndorfer – Germany
Irgendwer – Someone – Marco Gadge – Germany
Grams (Petites Filles) – Camille Japy – France
Inlove – Les Frѐres Lopez – France
Mayla – Rafaёl Klepfisch – Belgium
STUDENT NOMINATIONS
Right Turn – Caroline Rumley – United States
Hiatus – Patrick Jeanneret – Switzerland
Golden Girl – Chiara Fleischhacker – Germany
Wonderland – Tiffanie Hsu – United States
Balo – Marco Di Gerlando – Italy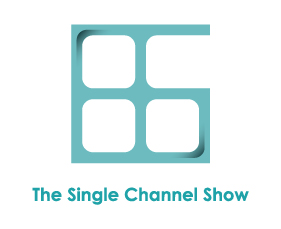 Video Art, constantly evolving and redefining itself is presented in this screening with the latest, most enthralling single channel works.

PROFESSIONAL NOMINATIONS
Too Tame! – Rebecca Bloecher – Germany
Aliud – Hadi Moussally – France
Aurora – Despina Ikonomopulu – Greece
Homologos – Luca Nanini – Germany
Pure White – Sven Windszus – Germany
STUDENT NOMINATIONS
Light – Reza Golchin – Iran
Animal Cinema – Emilio Vavarella – United States
FrACTals – Lena Moustaka – Greece
Grey Area – Eduard R. – Romania
#Withyou (#contigo) – Laura Lopez Fernandez – Spain