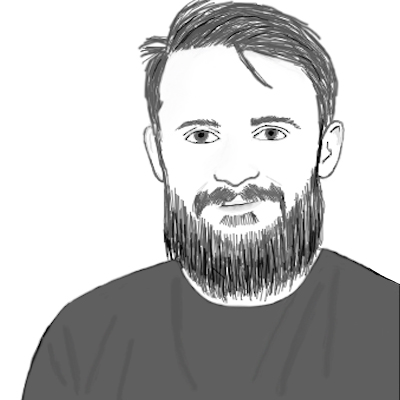 Illustrated by: Oana Onose
Leart Zogjani is a Master of Graphic Design, and has lectured at the University of Prishtina, College AAB etc. He is also the founder of Kokrra – A design company focusing on Design through Philosophy and Contemporary Art, and Skins Agency, as well as acts as Chief Design Officer of two other early-stage startups.
So far his work has been exhibited at Ars Electronica Festival, Published in Motion Graphics – Sendpoints, done talks at: IMF 2016, Doku.Tech, Anibar – Animation Festival etc.
Title: Re-motion Design
This workshop will teach you about a creative process of motion graphics, that breaks the idea of animations based on screens and frames.
As motion graphics is stuck within our screens, and we keep seeing it refurbished from one year to the next, it is time to re-evaluate what this discipline means today.
With the highly accessible and affordable DIY technology at hand, we now have the opportunity to reinvent motion graphics and graphic design, and think of the screen as only one of the tools to transmit the emotions we are willing to transmit to the viewer.
We will give a strong focus on the emotions, concept, and what medium translates them best. Then we will walk through the tools and sources that will help us design motion for the given concept.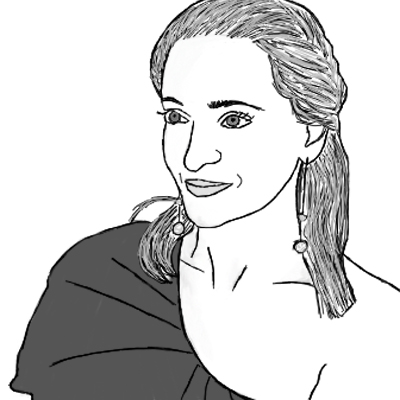 Illustrated by: Oana Onose
Maria Christoforou is a Doctoral candidate at the Nottingham Trent University, at the School of Art and Design. She holds a Master of Arts in interactive Multimedia, a Bachelor of Arts in Graphic Communication, an Associate degree in Science and a degree in secretarial and accounting studies. She studied at the University of the Arts, London School of Printing, the University of Nicosia, the University of Indianapolis and Pitman's College. She has mounted five solo exhibitions and participated in various group exhibitions and international festivals. Maria also participated in many workshops, seminars and conferences in Cyprus, UK, Germany, France and Portugal. She has gained many honorary diplomas and other awards such as Third Prize in the PlayStation Awards for the interactive movie "Elements", (London 2002). Maria co-ordinates interactive educational performances for children and adults that integrate digital art and challenge audience senses. Additionally, Maria has two book publications. She lectures in the Department of Design and Multimedia at the University of Nicosia. Maria holds a full time position since 2006.
Anna Fotiadou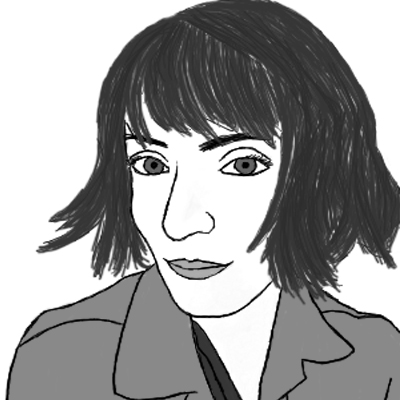 Illustrated by: Oana Onose
Anna Fotiadou is a multidisciplinary applied artist with specialisation in multimedia performance and video art. She studied Graphic Design and Fine Arts and holds a master's degree in Performance Design & Practice with a practice placement in 'post-modern multimedia performance and video art' and a specialisation on contemporary written drama and dramaturgy. She has presented her artwork in venues, exhibitions and festivals in various countries and has been distinguished for her work with awards. She collaborates in collective art, design, video and performance projects with artists from various disciplines. Her research work focuses on the subject matter of reality and its detachment by exploring conceptual frameworks within an examination of performance, digital media and placement in space.
Title: Introduction to video mapping for artistic creations
The proposed workshop will introduce participants to video art and video mapping and how they are used for artistic creations in performing arts, theatre, spatial design, installations and artworks. It includes preparation, setting up, image calibration, creating the masks, projection. It is an introductory level workshop that requires no previous knowledge or experience of video art and video mapping, and is ideal for anyone who would like a practical introduction that provides enough knowledge to enable further development and experimentation. The participants will work on simple analogue and digital techniques to create and project their artwork. Through the use of specific poems given as a narrative base, the participants will then create simple static and moving images, the projected space and video map their artwork on to it.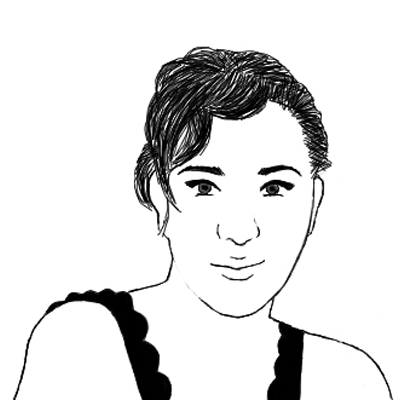 Illustrated by: Oana Onose
Canadian Born photographer Christalla Kyriacou studied at both Ryerson Polytechnic in Toronto and The University of Arts in Camberwell London gaining her BAA and MVA respectively before moving to Cyprus .
Working alongside an interiors photographer gave Christalla further studio experience and before long she was becoming immersed in her own projects staying true to her desire to explore all genres of photography from portrait to landscape to abstract art pieces, all the time learning more about colour, about light and about the stories behind the subject.
With her natural sense of style and cosmopolitan attitude to life, it was no surprise that she was soon noticed by the capitals leading fashion editors and commissioned to shoot fashion editorials for such glossy titles as Madame Figaro and Harpers Bazaar.
In recent years Christalla's camera has rarely been idle. Whether shooting for commercial assignments, teaching at the European University of Cyprus or working on personal projects, she continues to explore all avenues of her art and has contributed to several exhibitions. She also uses her talents to help charitable causes such as The Argos Animal Sanctuary & Saving Pound Dogs Cyprus.
Website: christallak.com
Eduard Fulop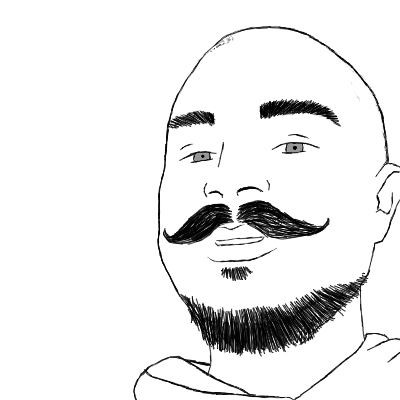 Illustrated by: Oana Onose
Eduard Fulop is a young emerging artist, learning at the time being at the University of Art and Design of Cluj-Napoca, at the Photography-Video and Image Processing Department of UAD, as a master's student and had finished his bachelor's degree with the "Magna Cum Laude" title. He's main works are focused on collage, graphic design, experimental animation and film photography. He took part in many national and international exhibitions.
Title: Intriguing Techniques to Master Photography using Usual Ways with Unusual Ideas
The Pinhole Experience
Ever wonder how photography started, surely there was no mobile phones, digital cameras or film! The pinhole camera is one of the oldest and most simplest cameras that can be created anywhere out of anything and anytime. The pinhole camera workshop allows any level of photography enthusiast to build their own camera and produce a one of a kind image.
Tasos Anastasiades & Yianna Christophorou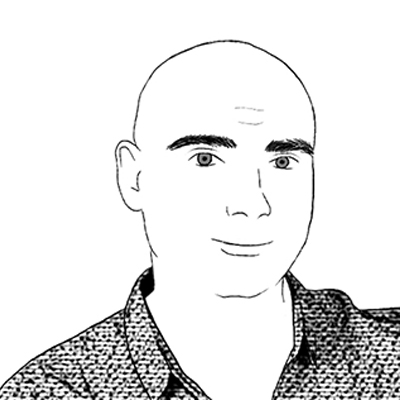 Illustrated by: Oana Onose
Tasos Anastasiades holds a BA in Graphic and Advertising design and a Masters Degree in Visual communication. In 2000 he started teaching in various private Art Schools and He also founded his own art school, I.T.OMIC Art Studio. Since 2004 he has been employed by the Cyprus College – European University Cyprus, teaching Graphic Design. As a Visual Artist and Designer, he has worked with many advertising agencies and has undertaken many graphic design commissions.
His Creative Designs involve the exploration of experimental graphic design techniques, illustration, image manipulation, comic book designs and 3d digital modeling. In 2004 he started publishing the "Plastic Comics" magazine, the first comic book created and published by a Greek-Cypriot in Cyprus. Ever since his work has been published and reviewed in many magazines and websites in Cyprus, Greece, Europe and the USA. In 2006 and 2009, he won Distinctions for young artist in the Annual Greek Comic Book Competitions in Greece organized by the magazine "9" of the Greek newspaper Eleutherotypia and Akto Art & Design University. Recently, his visual work was presented at the official European World of Warcraft website gallery.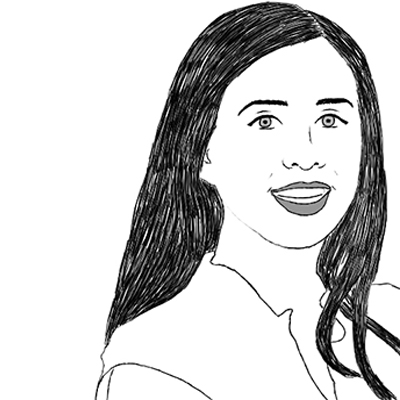 Illustrated by: Oana Onose
Yianna Christophorou is a graphic designer who studied Visual Communication at Middlesex University and went on to gain an MA in Graphic Arts and Typography at the London College of Communication, University of Arts, London. Since 2006, Yianna Christophorou has been a Lecturer in Graphic Design at the European University Cyprus and is also a practicing freelance graphic designer. Her work includes the design of book covers, posters, logotypes, advertisements and the construction of corporate imagery. Some of her clients are organizations such as UNDP ACT, Cyprus Network for Youth Development and Volunteer Doctors (Cyprus).
She has exhibited in various exhibitions including Upper & Lower Street Galleries and Candid Arts Gallery in London, and in Cyprus at Famagusta Gate and Kasteliotisa. She participated at the 2nd and 4th Annual Exhibition of Young Cypriot Artists organised by the Chamber of Fine Arts. Yianna was also one of the 32 Cypriot graphic designers that were invited to contribute to the show "32 Posters Against Poverty and Social Exclusion' organized by the Cyprus University of Technology and the NGO, Culture in Action.
In 2010, Yianna has participated at the 2nd X-dream Art Festival organized by ARTos Foundation, with the group art intervention titled 'Systematically Arranged' that took place at the Cyprus Library.
Title: 3D Figures
Entrance is Free but the seats are limited. Reserve your Place Early.
For more info please call +357 99537939 or email us at info (at) motionfestivalcyprus.com.
A 3hour long workshop for high school students.
The objective of this workshop is to engage students in the construction of 3d characters from wire, combined with different materials such as paper. These characters will have a height of about 14 cm, and the participants will give them life by means of Stop Motion techniques.
The aim is to give the participants the opportunity to create their own three-dimensional fictional characters and in doing so to discover their own creativity through the Euclidean space. The end result will be a short video comprising all the students' work.
Requirements for this workshop: Senior high school students with an aptitude for the Arts.