This is the Official Screening Selection
for the 5th International Motion Festival,
6, 7, 8, 9 May 2019

An amazing trip through the meandering paths of the hottest Motion Art passing through Motion Graphics, Music Videos, Commercials, Opening Titles, 3D Mapping, virtual museums and archives, Computer Generated Imagery, Broadcast Design.
No.
Work
Artist
Country

Go with the Flow – programme 1

1
Collage
Jessica Lee Jessica Ramirez
United States
2
Main-on-End Title Sequence: The Shining (1980)
Youi Shih
United States
3
A Hero with The Brick Walls
Youi Shih
Taiwan
4
Eden
Julie Caty
France
5
The Key
Antreas Panagi
Cyprus
6
Voicing CSA: The Mouse
Katie Steed And Aaron Wood
United Kingdom
7
Springy Softness
Adrien Milcent & Jean-Philippe Lefaucheux
France
8
Wonder
Director Reem Alasadi // Producer Adrian Baxter
England
9
Scribble Production studio Letters
Hassan Alkhateeb
Palestine
10
Antika
Taima Hammad
Jordan
11
Novasports – Channel Idents
Theodoros Tziatzios
Greece
12
ATV Ramadan Identity
Vahid
Kuwait
13
No Jobs For Cocks
Michael Reissinger
Germany
14
Gamme Veggie Stc Nutrition
Malagä Baand
France
15
Change for the planet
Malagä Brand
France
16
Pafos2017 Open Air Factory
Despo Potamou & Eduardo Amatriain
Cyprus & Spain
17
Hi Sugar
Eddy Katt
United States
18
20 Years Giannoutsos Vamvakaris Redfm
Konstantinos P. Kakarountas / Dahouse Productions
Greece
19
TKD Ampelokipon
Konstantinos P. Kakarountas / Dahouse Productions
Greece
20
Banshee
Constantinos Chaidalis
Greece
21
Redesign Title Sequence: Rear Window (1954)
Youi Shih
United States
22
Invitation
Youi Shih
United States
23
Garbled
Tan + Wu
Taiwan
24
Indigenous Robot – Raygun
Indigenous Robot
United States
25
The Void
Mike Constantinou
Cyprus

Go with the Flow – programme 2

26
Helios
Nicolas Arnold
Germany
27
Miso – 'Take Me'
Sivan Kidron
UK/USA
28
"Kean ""Min Kopsis Ta Malia Sou"""
Connie Constantinou
Cyprus
29
"Kean ""Min Pas Sto Aerodromio"""
Connie Constantinou
Cyprus
30
"Kean ""Kato Skillos"""
Connie Constantinou
Cyprus
31
CYTA 4.5 G
Kostas Maroudis
Cyprus
32
Charalambidis Christis Straggato
Petar Pasic
Cyprus
33
EUC The power of Knowledge
Tassos Boulmetis
Cyprus
34
Run As One
Paris El-Said
Cyprus
35
Cytavision Idents
Connie Constantinou
Cyprus
36
Sigma Ident
Paris El-Said
Cyprus
37
Sigma Broadcast
Connie Constantinou
Cyprus
38
TV ONE Ident
Christos Karkaboulias
Cyprus
39
Final_Final
Matt Greenwood
Canada
40
Where Do Babies Come From?
Valerie Chang
Netherlands
41
Up In The Sky
Sami Natsheh, Arly Jones
Spain

A diverse selection of 2D and 3D Animation, manual or computer aided, ranging from hand drawn, sand and glass animation, digital, retro and more.
No.
Work
Artist
Country

Animatropics & Animesh – programme 1

1
Home
Farkhondeh Torabi
United States
2
Overrun
Pierre Ropars, Antonin Derory, Diane Thirault, Jérémie Cottard, Matthieu Druaud, Adrien Zumbihl
France
3
Stockholm
Jean-Baptiste Aziere, Victor Chavanne, Thomas Némery, Morgane Perrin, Camille Roubinowitz
France
4
Twin Islands
Manon Sailly, Charlotte Sarfati, Christine Jaudoin, Lara Cochetel, Raphaël Huot, Fanny Teisson
France
5
Gp-To
Maxime Gental, Zoé Pelegrin-Bomel, Edwin Leeds, Pulkita Mathur, Jonathan Valette, Catherine Lardé
France
6
Entre Tes Mains
Delphine Delannoy, Lisa Baillon, Tsu-Ning Lai, Atiyyah Lallmahomed, Gwenaël Renaud, Daphné Westelynck
France
7
Hooked
Lucil Lepeuple, Margot Cardinael, Zoé Caudron, Benjamin Bouchard, Camille Gras, Marine Boudry
France
8
Carlotta's Face
Valentin Riedl, Frédéric Schuld (Director) And Fabian Driehorst (Producer)
Germany

Animatropics & Animesh – programme 2

9
Ys
François Letty, Léa Arachtingi, Simon Goeneutte-Lefevre, Marion Patin, Yves-Guillaume Pecquet, Jeremy Violier
France
10
Temptation
Camille Canonne, Laura Bouillet, Michael Hoft, Catherine Le Quang, Pauline Raffin, Martin Villert
France
11
Fuse
Shadi Adib
Germany
12
Duma
Paschalis Paschalis
Cyprus
13
Red Dress. No Straps.
Maryam Mohajer
United Kingdom
14
Mr. Steve
Stefania Panagiotou
cyprus
15
Echo
Digitalkraft Doo
Serbia
16
Cat Noir
O'Neil Bürgi
Switzerland
17
The Station
Jocelyn Wat
United Kingdom

Animatropics & Animesh – programme 3

18
This Magnificent Cake!
Emma De Swaef
Belgium
19
Mermaids And Rhinos
Viktoria Traub
Hungary
20
Medium Rare
Luca Cioci
United States

Animatropics & Animesh – programme 4

21
Inheritance
George Mp
Greece
22
The Fox
Sadegh Javadi Nikjeh
Iran
23
Trash
Andreas Aristodimou
United Kingdom
24
Neko No Hi – Cat Days
Jon Frickey
Germany
25
Heroes (Héroes)
Juan Pablo Zaramella
Argentina
26
Talent Scout (Cazatalentos)
José Herrera
Spain
27
Oblivion (El Olvido)
Xenia Grey
Spain
28
The Night (La Noche)
Martín Romero
Spain

Animatropics & Animesh – programme 5

29
The Colour Thief (Le Voleur De Couleur)
Olmo Riedinger
France
30
Little Bandits
Alex Avagimian
United States
31
Wicked Girl
Ayce Kartal
France, Turkey
32
The Great Green (El Gran Verde)
Jose Castro Zapata
Spain
33
61 Beehive Street
Helena Bonastre Rodriguez
United Kingdom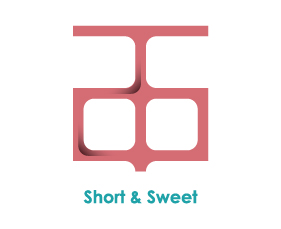 A selection of intriguing fresh -out of the oven, and awarded short films, ranging from drama, comedy, social commentary and experimental film.
No.
Work
Artist
Country

Short & Sweet – programme 1

1
Beggars
Ravinder Dhaka
India
2
Are You Volleyball?
Mohammad Bakhshi
Iran
3
Wintry Spring
Mohamed Kamel
Egypt
4
A Gift For A Gloomy Day
Behzad Khodaveisi
iran
5
The Photographer
Antony Popov
Cyprus

Short & Sweet – programme 2

6
Raheel
Ayat Asadi Rahbar
Iran
7
A Scream That's Trapped Inside
Savvas Christou
United States
8
The Rainy Season
James Film
Republic of Korea

Short & Sweet – programme 3

9
From Heart To Heart
Sofia Kalantzi, Aristarchos Papadaniel
Greece
10
Right Turn
Caroline Rumley
United States
11
Aporia
Vasilis Matiakis
Greece
12
The Noise Of The Light
Germain Robin
France
13
Dirty Roses
Petra Terzi
United States

Short & Sweet – programme 4

14
Siri
若尘 王
China
15
Hiatus
Patrick Jeanneret
Switzerland
16
6ate7
Amanda Maple-Brown
Australia
17
The Party
Saba Ghasemi
Islamic Republic of Iran

Short & Sweet – programme 5

18
Safe Space
Adam Smith
United Kingdom
19
Kainaatu (Uneducated)
Vignesh Vijithran
India
20
Life And The Lady
Michelantony Dunston
United States
21
My Name Was January
Alex Sangha
Canada

Short & Sweet – programme 6

22
The Bully
Abhinav Sinha
United States
23
Blind Birdwatcher
Morten Andersen
Argentina
24
Adiaphora
Chris Hunt
United States
25
Sea at Night
Kim Fabienne Hertinger
Germany

Short & Sweet – programme 7

26
All's Fair
Mathieu Hussenot
France
27
Taarof 'A Verbal Dance'
Alannah Olivia
United Kingdom
28
Chuchotage
Barnabás Tóth
Hungary

Short & Sweet – programme 8

29
The Traffic Separating Device
Johan Palmgren
Canada
30
Tränen Der Olive – Tears Of The Olive
Johannes Ziegler
Germany
31
A Woman'S Right To Shoes
Robyn Grace
New Zealand
32
Blood Is Spirit
Rupert Gruber
Germany

Short & Sweet – programme 9

33
Dark Social
Catharina Isenburg
Austria
34
Das Leben In Mir – The Life Inside
Konstantin Egerndorfer
Germany
35
The Last Drop
Sascha Zimmermann
Germany
36
Die Wilden – The Savages
Joachim Schloemer
Switzerland
37
Different – Je Suis Différent.E
Ben Lemaire
France

Short & Sweet – programme 10

38
Gift – Ajándék
Katalin Oláh & Sándor Csukás
Hungary
39
In Pieces – En Morceaux
Guillaume Tordjman
France
40
Irgendwer – Someone
Marco Gadge
Germany
41
Night Herald
Julia Górniewicz, Julia Sausen
United States

Short & Sweet – programme 11

42
Lichtblick
Matthias Hedwig
Germany
43
Poem 1
Daniel Sauermilch
United States
44
Schachmatt – Shattered
Gerrit Magnus Beduhn
Germany
45
Sense And Senselessness Of Violence Under Special Consideration Of Its Causes
Richard Wilde
Germany
46
The Little Fish And The Crocodile
Stefanie Plattner
Germany

Short & Sweet – programme 12

47
Sparrow
Welby Ings
New Zealand
48
The Divine Way
Ilaria Di Carlo
Germany
49
The Nanny
Max Miller
Australia
50
Tsar Bomba
Oskar Rosetti
Not Specified
51
What Do They Want?
Laurent Annoni, Charlotte Annoni
Switzerland

Short & Sweet – programme 13

52
The Remigrant
Astrit Alihajdaraj
Kosovo
53
Der Letzte Seiner Art – The Last Of His Kind
Jánik von Wilmsdorff
Germany
54
Wandervogel
Mina Kim Fitzpatrick
United States
55
Rocco
Gerard Nogueira
Spain

Short & Sweet – programme 14

56
Faith – Vera (ВЕРА)
Tatiana Fedorovskaya
Russian Federation
57
Golden Girl
Chiara Fleischhacker
Germany
58
Leo
Julian Alexander
United Kingdom
59
Lundi – Monday
Lola Tartane
Germany
60
Walls
Maik Schuster, Fatmir Dolci, Max Paschke
Croatia

Short & Sweet – programme 15

61
Like A Good Kid – Mesle Bache Adam
Arian Vazirdaftari
Islamic Republic of Iran
62
Stand Up
Vertti Virkajärvi
Finland
63
Wonderland
Tiffanie Hsu
United States
64
Raaya
Nitin Shingal
India

Short & Sweet – programme 16

65
Balo
Marco Di Gerlando
Italy
66
Rhapsody In Blue (Rapsodia In Blue)
Maria Carolina Salomé
Italy
67
Entre Deux Eaux
Patrice Cordonnier
France

Short & Sweet – programme 17

68
500
Bogdan Albu
Romania
69
Birth
Ozlem Altingoz
United States
70
Eye In Darkness
Germán Talavera
Spain, United Kingdom

Short & Sweet – programme 18

71
Downunder
Fernando González Gómez
Spain
72
The Abyss (El Abismo)
Miguel Ángel Sánchez M.
Mexico
73
Mayla
Rafaël Klepfisch
Belgium

Short & Sweet – programme 19

74
Game
Jeannie Donohoe
United States
75
Grams (Petites Filles)
Camille Japy
France
76
Inlove
Les Frères Lopez
France
77
Lost In The Middle
Senne Dehandschutter
Belgium

Short & Sweet – programme 20

78
L.A. Liquor
Jensen Vinca
United States
79
A Fishes' Recall (La Memoria De Los Peces)
Christian Mejía Carrascal
Colombia
80
One Small Step
Aqsa Altaf
United States
81
Reflections (Reflejos)
Manuel Simón
Spain
82
Selfpain
Fernando Tato
Spain

Short & Sweet – programme 21

83
Nikki Marianne
Guillaume Caramelle
France
84
RIP
Albert Pintó & Caye Casas
Spain
85
Steal You A Night (Robarte Una Noche)
Fernando Vera Moreno
Spain
86
Suksess
Ernst De Geer
Norway

Short & Sweet – programme 22

87
Space Mountain
Víctor Nores
Spain
88
Supine
Nicole Goode
Czech Republic
89
Тупик (The Impasse)
Alina Mikhailova
Russia

Short & Sweet – programme 23

90
The Apartment
Belkis Bayrak
Turkey
91
The Terrible Tale Of Henrietta Tate
Tom Beckwith Phillips
United Kingdom
92
Retail
Jonathan James
United Kingdom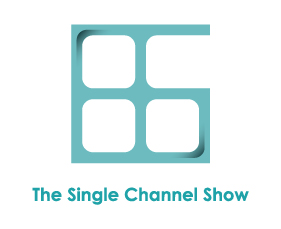 Video Art, constantly evolving and redefining itself is presented in this screening with the latest, most enthralling single channel works.
No.
Work
Artist
Country

The Single Channel Show – programme 1

1
Wildēornes Body
Nicole Welch
Australia
2
Light
Reza Golchin
Iran
3
La Chute
Boris Labbé
France
4
Le Tigre De Tasmanie
Vergine Keaton
France
5
You Will Be Fine (Gros Chagrin)
Céline Devaux
France
6
Syndrom Monroe
Natalia Bereg
Russia
7
But Does It Spark Joy, Mama?
Katie Goodwin
United Kingdom
8
Red Flag
Dominic Negus
United Kingdom
9
Rhyl Love
Stephanie Black
United Kingdom

The Single Channel Show – programme 2

10
Too Tame!
Rebecca Bloecher
Germany
11
Plastic, Plastic, Every Where!
Michelle Kuen Suet Fung
Hong Kong
12
Waves
Dominic Negus
United Kingdom
13
Phoebus
Clara Aparicio-Yoldi
United Kingdom
14
Memory Of Death
DUOSavvidesAvgousti (Katia Savvides And Nicoleta Avgousti)
Cyprus
15
Paris-Saint-Lazare Station, 10 April 2017, 12h03-12h07
Pablo-Martín Córdoba
France

The Single Channel Show – programme 3

16
Codrina's Trace
Ro Lawrence
Romania and USA
17
Toy Wars
Christos Nicola
Cyprus
18
Altered Spaces
Dee Hood
United States
19
Palace Of The Infinite
Kathy Rose
United States

The Single Channel Show – programme 4

20
Spring Mirror
Ruxandra Mitache
Switzerland
21
Soil
Alican Durbaş
Turkey
22
Leftovers
Catherine Menoury
United Kingdom
23
Aliud
Hadi Moussally
France
24
Positive
Hadi Moussally
France
25
Animal Cinema
Emilio Vavarella
United States

The Single Channel Show – programme 5

26
The Liquid Ladies
Kathy Rose
United States
27
Aurora
Despina Ikonomopulu
Greece
28
The Noise Of The Light
Germain Robin
France
29
Graffiti
Rick Niebe
Italy
30
Untitled Painting #12
Carolina Jonsson
Sweden
31
Homologos
Luca Nanini
Germany
32
A Hope – Motoperpetuo2.0
Luca Nanini
Italy
33
And Then You Find Yourself in the Ground
Jesse Nyander
United States
34
FrACTals
Lena Moustaka
Greece
35
Palindrome
David Ronner
Germany
36
Grey Area
Eduard R.
Romania

The Single Channel Show – programme 6

37
Everted Sanctuaries V
Ryan Lewis
United States
38
Waimaha
François Fleury
France
39
3 Peonies
Stephanie Barber
United States
40
Pure White
Sven Windszus
Germany
41
Standing Nymph And Man
Milad H. Mozari
United States

The Single Channel Show – programme 7

42
The Hacked Mind
Diana Frankovic
Germany
43
Coastland – Litoral
Miruna Dunu
Romania
44
Saï Saï – Tontolaba
Pepe Ábalos Galcerá
Spain
45
#Withyou (#contigo)
Laura Lopez Fernandez
Spain
46
Unusual Journey
Marcantonio Lunardi
Italy
47
How Can I Tell You (Comment Te Traduire)
Barbara Creutz
France